Updated:2017-01-22 Text:Large / Medium / Small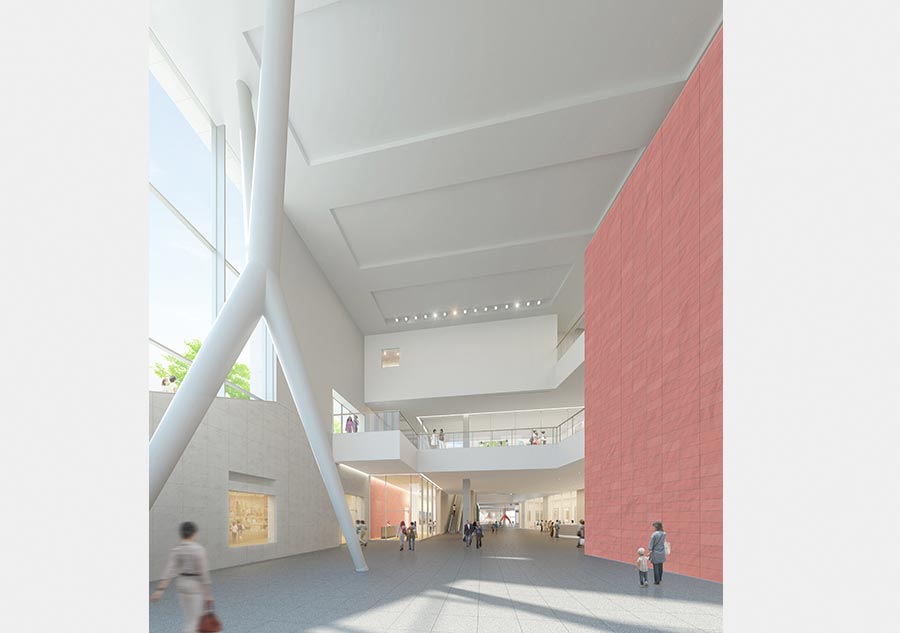 Shenzhen design hub to feature V&A gallery

Photo courtesy of Renderings of Sea world culture and arts center Maki and Associates
A cultural hub in Shenzhen, Guangdong province, that features a V&A gallery will be open to the public in October 2017, serving as a platform to connect design and society, daily life and industry.
Design Society is a collaboration between State-owned China Merchants Shekou Holdings and the London-based Victoria and Albert Museum, and is located in a Sea World Culture and Arts center in Shenzhen's Shekou port area.
It will have a main exhibition hall showing explorations of the future of digital design, a 330-seat theater, retail areas providing cutting-edge designs. The V&A gallery will display selected objects from the London museum's collections, spanning from fashion, photography and furniture to performance, to illustrate the scope of the world's modern and contemporary design.
Explaining why Shenzhen was chosen for this international partnership, Ole Bouman, director of Design Society, was quoted in a release saying that the city has been widely recognized as a hotbed of Chinese creativity, and attracting people to apply their ingenuity for the past three decades.
V&A's acting director Tim Reeve said the pioneering collaboration is a new way for the museum to engage more deeply with China.
The exhibition "Xiu Show - 25C on Fingertips" shows more than 400 pieces of furniture, clothes, shoes and other daily objects enhanced by embroidery techniques of folk artists. [Photo provided to China Daily]