Updated:2017-05-31 Text:Large / Medium / Small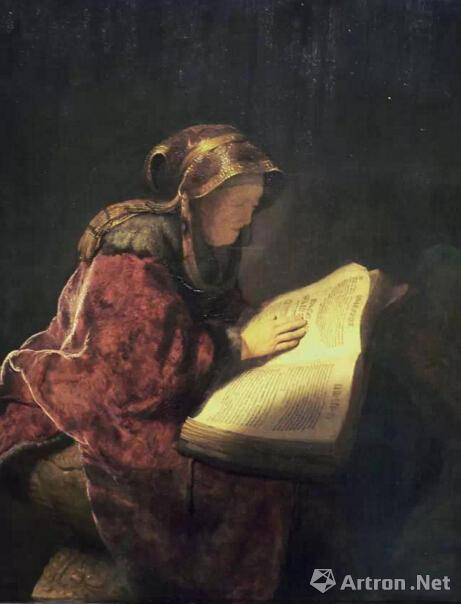 Rembrandt drew this portrait of his mother when he was 25 years old. In this painting, an honest woman, in red velvet coat, brown scarf on head, sitting on a broken stool reads the Bible. Her wrinkles show that she had suffered in life. The woman looks silent and calm, while quite appalling.
Have you prepared anything special for your mother to express your gratitude towards her on the Mother's Day, which falls this Sunday? Originally, the Mother's Day was marked as a day on which the ancient Greeks paid their respects to the mother of all gods in Greece, Gaea. But the modern day's version traces its roots to the US when the Congress named every second Sunday in May as the Mother's Day in 1914.
But long before there was Mother's Day, artists have been expressing emotion to their mothers through their brushes. Let's take a look at images of mothers in art pieces.
Watercolor painter Cheng Wenzheng remembers that when he was little, he always woke up at night seeing her mother doing needle work under the dark oil lamp. A day in 2007, when he saw the scene again, Cheng picked up his brush, and created this painting. When his mother saw it, she was very happy, saying "That's me", like a child. This is maybe the best expression of love to mother.
The painting was drawn before He Duoling's mother passed away, to record his mother's image on the canvas. He said that he couldn't communicate well with his mother emotionally, while the blood relationship and human sentiment connects them together.
The sketch of the painter's mother is stored deep in the drawer, and Zhang never took it out for any exhibition and contest. The painting portrays her mother in a not-so-beautiful moment, although it is the most important commemoration for her. When Zhang's mother was sick in 2005, Zhang stayed with her every day. One day when her mother fell asleep while having an intravenous drip, Zhang, realizing that her mother may leave the world anytime, drew her mother's image on her canvas.