Updated:2018-01-03 Text:Large / Medium / Small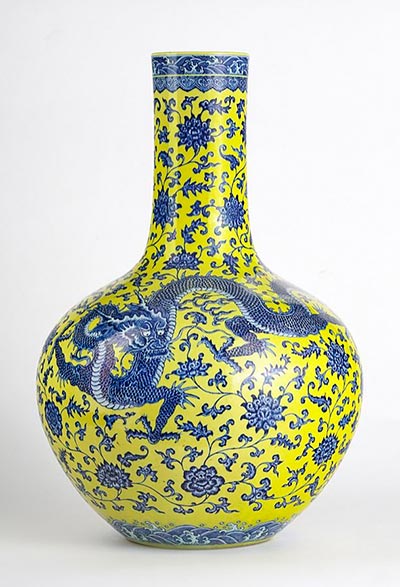 Chinese vase sells for $5.2m in Geneva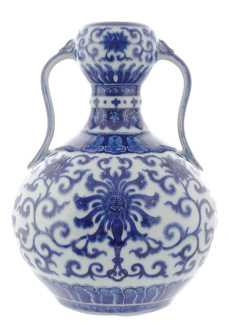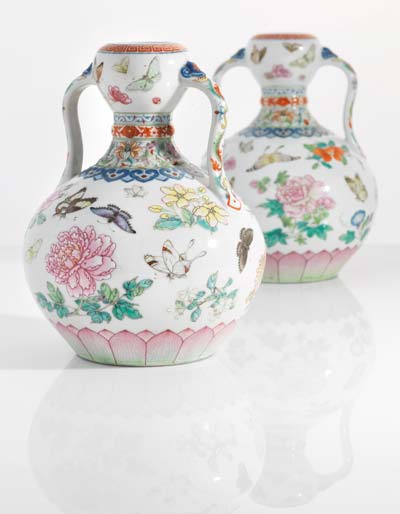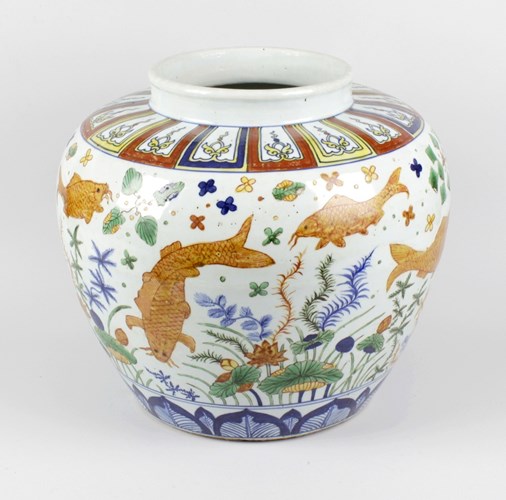 Record-breaking Chinese artworks sold abroad in 2017
Chinese artworks were keenly pursued on the market this year, with the number of auction items becoming bigger and bidding price getting higher.

Many auction houses overseas held special auction sessions for Chinese arts, and "made-in-China" antiques were the preferred lot.
During 2017, some precious Chinese arts fetched high prices at auctions overseas. Let's take a look at them.
[Photo/VCG]
1. Chinese vase sells for $5.2m in Geneva
A Chinese vase was sold for a record five million Swiss francs ($5.18 million) at a Geneva auction house on Sept 21, 10,000 times its original valued price of between 500 to 800 Swiss francs ($517-$828).
According to the catalogue of Geneve-Encheres auction house, the 60-centimeter-tall vase, which depicts three blue dragons against a yellow backdrop, is from the 20th century but it beats an unverified mark most likely of Emperor Qianlong of the Qing Dynasty (1644-1911).
2. Chinese vase breaks Irish record at auction
A Chinese vase that auctioneers expected would sell for 1,200 euros ($1,336) sold in Ireland for 740,000 euros ($825,000) in June, an Irish record for a piece of art sold at auction.
The Qing Dynasty blue and white double-gourd vase with scroll handles was sold by Sheppard's auctioneers in Durrow, County Laois, southwest of Dublin.
A pair of rare Chinese famille rose vases from the Qing Dynasty sold for 13 million pounds ($16.8 million) at Christie's auction house in London in May, making it one of the top 10 most-expensive Chinese ceramics sold at auction.
The vases, made in the 18th century for the court of the Qianlong Emperor, were purchased in the early 1930s by an English buyer who passed them on to the current owner who "had no idea that she had such amazingly important pieces in her collection", according to Rosemary Scott, the Chinese ceramics specialist at Christie's.
Chinese vase mistaken as fake sold for $1 million in UK
A Chinese antique vase that was previously mistaken as a replica was sold for 810,000 pounds (around $1 million) at Birmingham auctioneers Fellows in the UK in February, a record price for the house.
The wucai fish vase, intricately decorated with small golden carp, lotus blossoms and undulating grass, dates from the Jiajing reign of China's Ming Dynasty (1368-1644).