Updated:2018-01-22 Text:Large / Medium / Small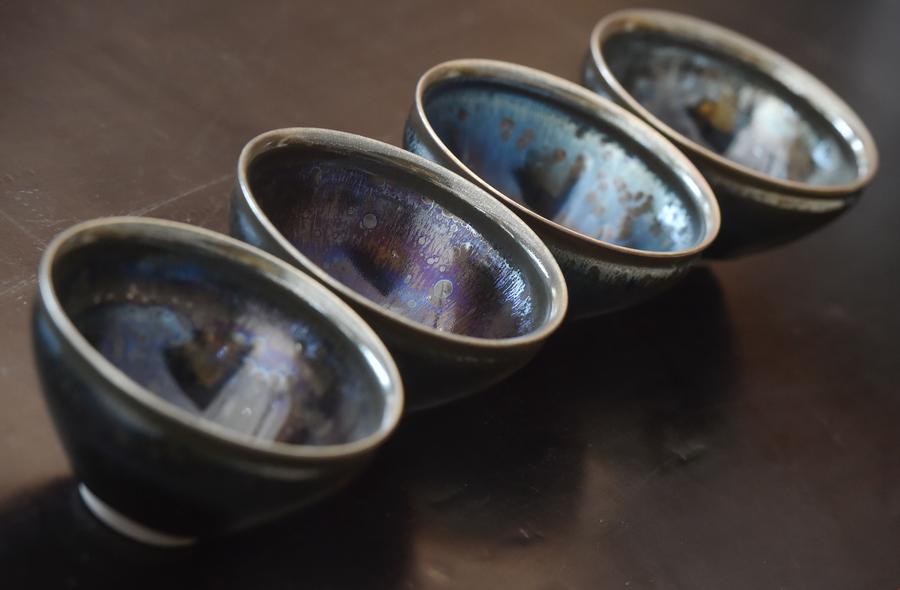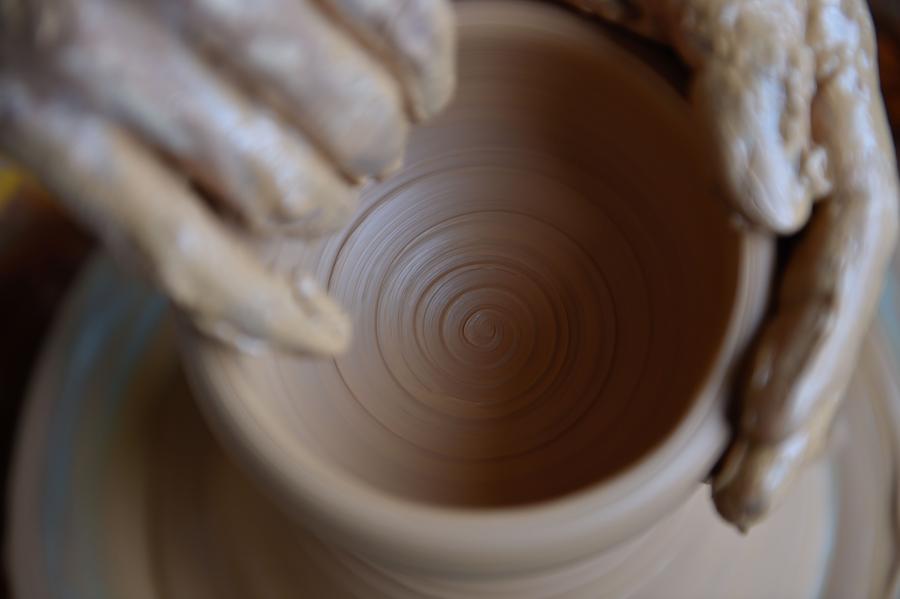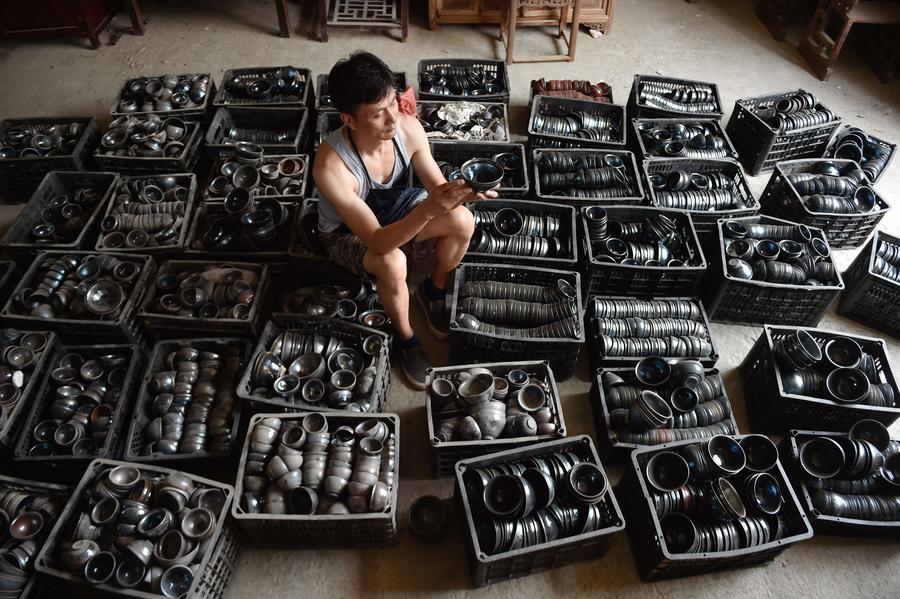 Craftsman rediscovers long-lost art of jian ware porcelain.
Works by Lu Jinxi, a Jian ware porcelain craftsman, are displayed in a workshop in Jianyang district of Nanping city, Southeast China's Fujian province last year.
The jian ware porcelain, flourished in Song Dynasty (960-1279), famous for its golden black glaze with streaks of "hare's fur", is revived in recent decades after 600 years of disappearance of the knowhow of its manufacture. Lu Jinxi, 45, is one of the first craftsmen who rediscovered the long-lost art of the making of the heritage crafts.