Updated:2018-02-06 Text:Large / Medium / Small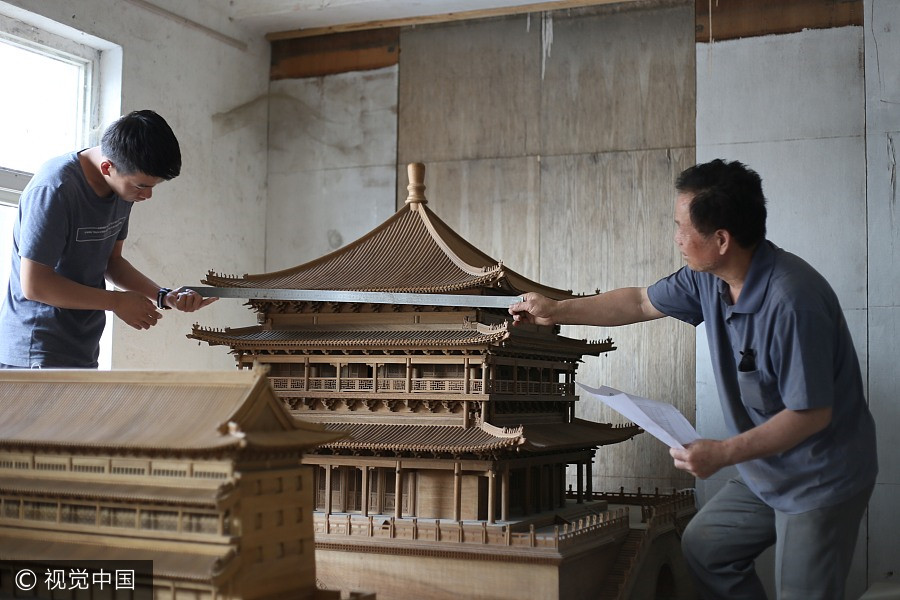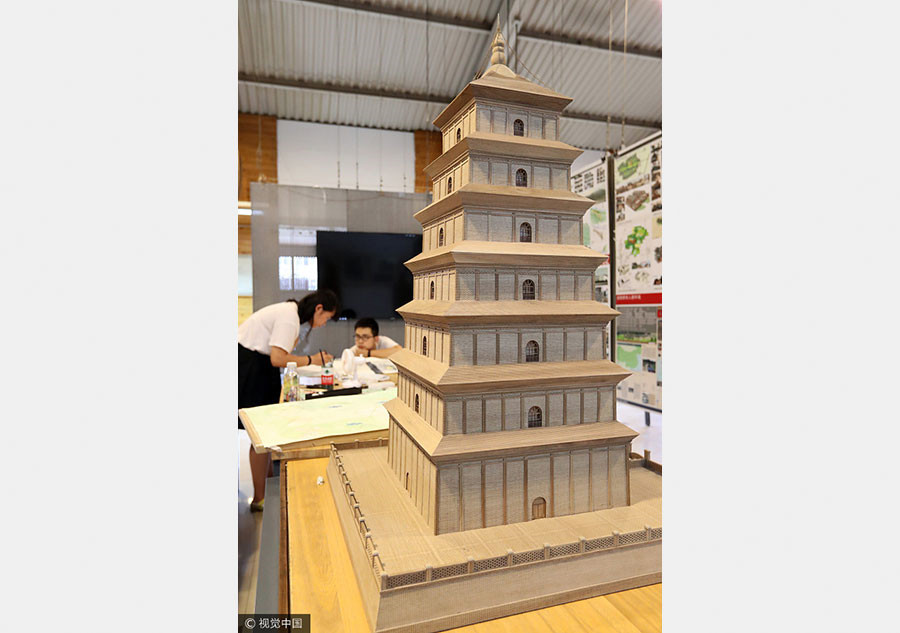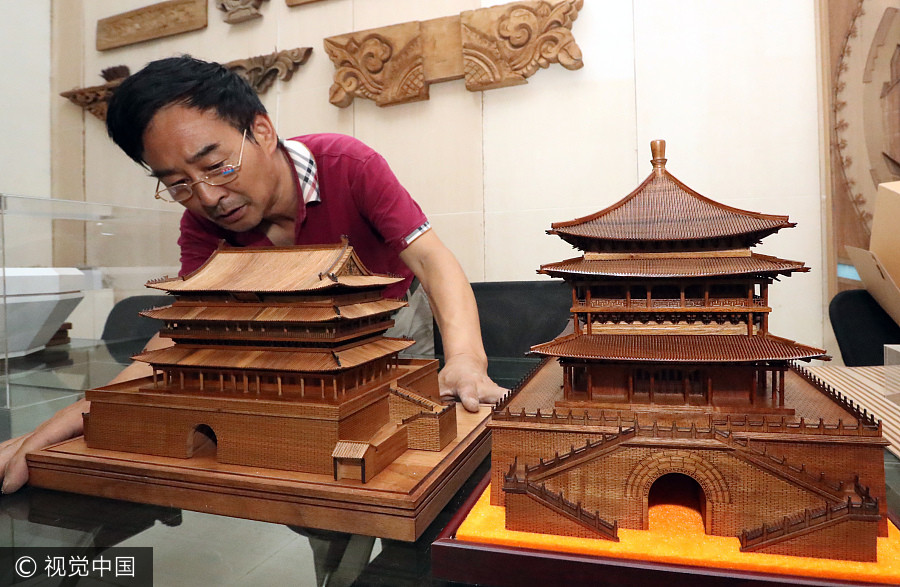 Workers measure the roof of a miniature replica in Xi'an, Shaanxi province.
After retiring from full-time work, folk artist Zhang Jigao has dedicated himself to creating miniature versions of ancient buildings in Xi'an, Shaanxi province.
In order to make the tiny replicas more lifelike, Zhang has made several field visits to historical sites and interviewed folk craftsmen about building materials.
Zhang also uses modern technology from Xi'an University of Architecture and Technology to make the structure of his models more accurate.
Zhang hopes that he will be able to make even more detailed replicas with the advancement of 3D printing technology.