Updated:2018-02-23 Text:Large / Medium / Small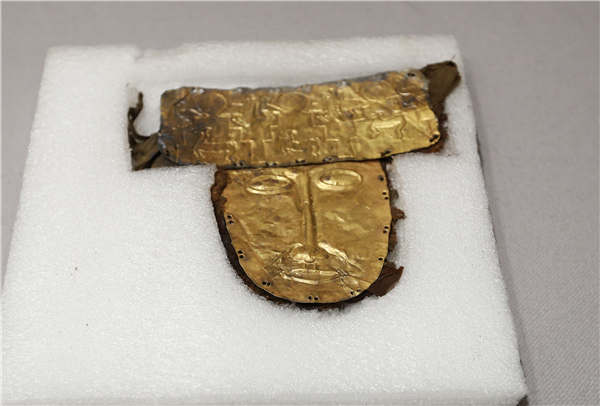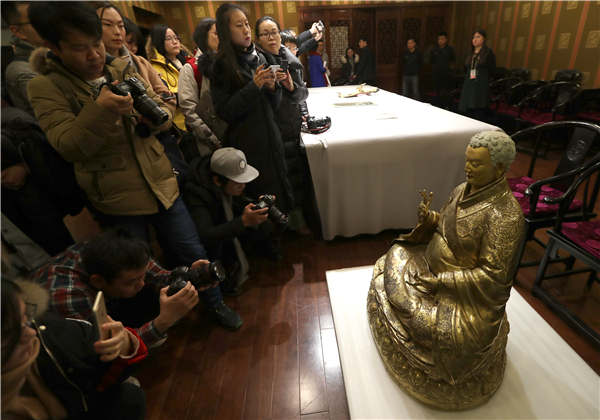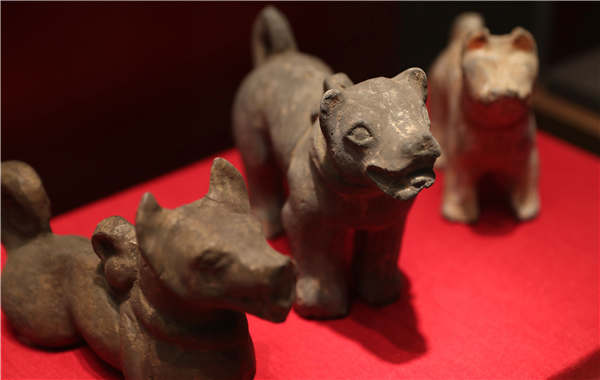 A third century gold mask from the ancient Zhangzhung kingdom in today's Ngari in the Tibet autonomous region.
The Capital Museum will show some of the rarest relics from the Tibet autonomous region, such as a Ming Dynasty (1368-1644) statue of a Tibetan Buddhist abbot.
Capital Museum in Beijing is to start its Chinese New Year celebrations with a major display. Wang Kaihao reports.
The Capital Museum in Beijing is all set to hold one of the year's most anticipated exhibitions.
Cultural relics from museums and temples in the Tibet autonomous region and four other provinces have been borrowed for the Tibetan History and Culture display that will run from Feb 27 to July 22.
The show will provide a view of the rich culture, long history and aspects of daily life in Tibet, in addition to Tibetan Buddhism, which has been the main focus of such exhibitions in the past.
"The exhibition will help people from the rest of China to know more about Tibetan culture," says Han Zhanming, director, Capital Museum.
"It will also help people understand how the country's different ethnic groups get united with diversity."
While the exhibition catalog has yet to be released, a glimpse of several selected items at the museum's warehouse, opened to media on Monday, showed that it will be full of surprises.
For example, a statuette of Gautam Buddha from the 8th century shows Tibet's communication with other civilizations.
The statuette is from the early age when Buddhism was established as the dominant religion in Tibet, and shows the typical art style of Gandhara, an Indo-Aryan area in ancient South Asia, says Zhang Jie, curator of the exhibition.
"And, it showcases artistic styles from India's Gupta period," Zhang says. "Lines on the Buddha's face also show Greek influence."
Two other exhibits from the third century-a gold mask and a piece of silk-showcase the lesser-known Zhangzhung kingdom in today's Ngari prefecture in Tibet.
The piece of silk features Chinese characters wang hou (prince and marquis), which Zhang says shows a close link between Tibet and other places in China at the time.
Both exhibits are from archaeological discoveries in recent years.
Zhang also says there are exhibits that have never been shown publicly before, like the earliest tea leaves in China, and some documents showing how the Qing Dynasty (1644-1911) emperors helped locals in Tibet to construct infrastructure, fight against foreign invaders and improve livelihoods.
"Some people have a wrong idea that Tibet was a relatively inaccessible place due to the high altitude and harsh geographic conditions," he says.
"These exhibits can correct the misunderstanding to indicate an ancient Silk Road route on the plateau."
A silver kettle from Lhasa's Jokhang Temple has been borrowed for the exhibition. The kettle has left Tibet for the first time, but Zhang says it will be displayed at the Capital Museum only for a month because of its holy status among pilgrims.
"Many items from temples in Tibet, which have never been publicly displayed, will be shown this time," Zhang adds.
The Tibetan History and Culture exhibition is one part of big plans of the Capital Museum this year.
Another exhibition, Best Wishes from the Auspicious Dog, opens on Thursday to celebrate the upcoming Chinese Year of the Dog, with cultural relics from the museum's own collections.
This exhibition, running through March 18, will provide information about Chinese zodiac signs and show the importance of dogs in Chinese culture and society.
The exhibits have a wide time span from Han Dynasty (202BC-220) pottery figurines of dogs to Qing Dynasty jade pieces and paintings with canine images.