Updated:2018-03-12 Text:Large / Medium / Small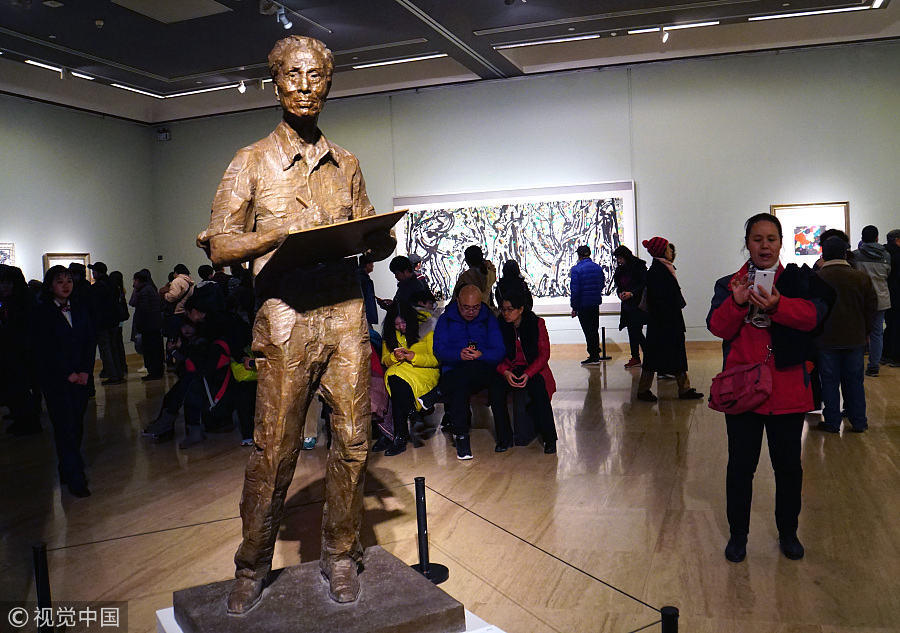 Exhibition of modern art masters draws crowd in Beijing.
A statue on display at Beauty in the New Era, an exhibition currently underway at the National Art Museum of China in Beijing recently. More than 200 art pieces by famous Chinese artists in modern times, including Qi Baishi, Fu Baoshi and Xu Beihong, are being showcased at the museum. Ninety percent of the artworks are being shown in public for the first time.