Updated:2018-11-19 Text:Large / Medium / Small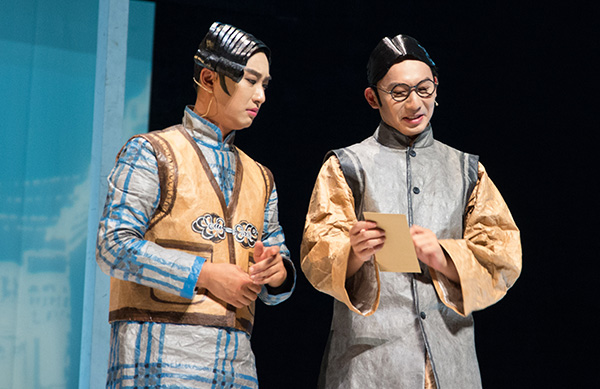 Lao She International Theater Festival puts Beijing center stage
The second Lao She International Theater Festival concluded in Beijing on Nov 1, with a forum focusing on the theme of relationship among the city, its people and theaters.
"What's on stage needs to reflect life. Theater is inspired by the city and its people," said theater director Yi Liming at the forum held at the Tianqiao Performing Arts Center in Beijing.
The festival, named after celebrated Chinese novelist and playwright Lao She (1899-1966), one of China's most influential authors, was launched last year. It is jointly organized by Beijing Artists Management Corporation and Beijing Tianqiao Performance Arts Center.
As one of the most prominent figures of 20th-century Chinese literature, many of Lao She's works have been repeatedly adapted into various kinds of artistic forms, including plays, TV dramas and movies. His play Teahouse remains one of the most welcomed plays of the Beijing People's Art Theater.