Updated:2018-12-03 Text:Large / Medium / Small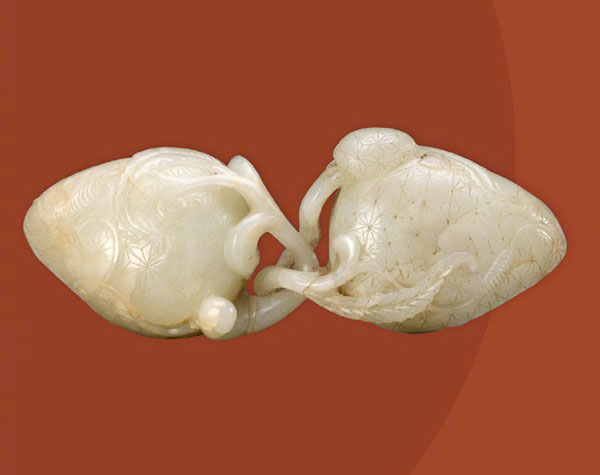 Museum's paired utensils bring warmth to winter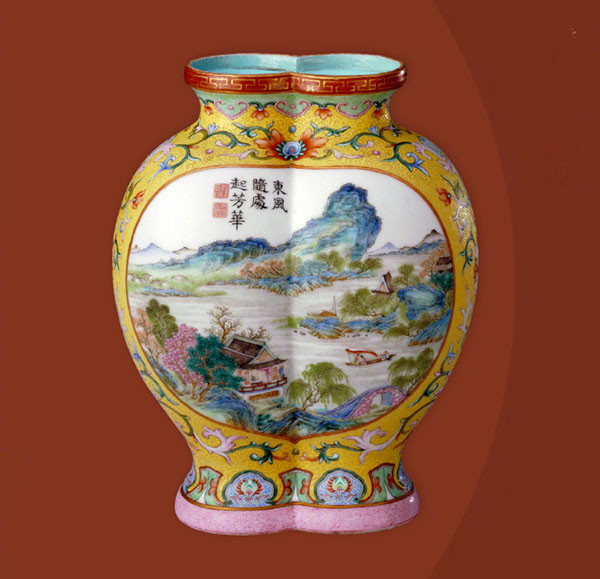 A yellow-ground famille-rose paired vase painted with landscape paintings from the Qianlong Period of the Qing Dynasty (1644-1911).
In the chilly winter, holding your lover's hands will surely warm your body and heart. In celebration of winter, the Palace Museum in Beijing has shared a range of photos featuring paired utensils with netizens on the micro blog Sina Weibo.
The utensils in paired form usually symbolize fineness and bring a sense of warmth. Let's take a look at the paired utensils from the museum's collection.
A gray jade paired litchi box from the Ming Dynasty (1368-16