Updated:2012-02-09 Text:Large / Medium / Small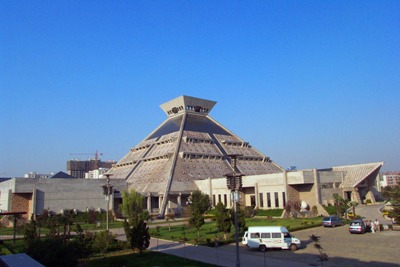 Henan Museum, located in Zhengzhou, is a newly-built modern history and art museum. It opened to the public on May 1, 1998.Henan Museum occupies an area of more than 100,000 square meters, with a total floor space of 78,000 square meters.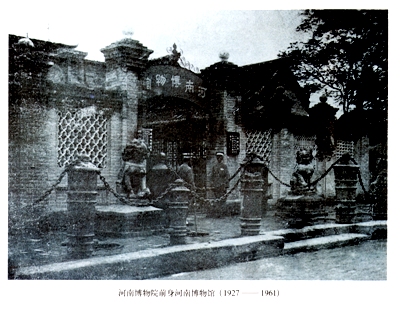 Henan Museum is one of the oldest museums in China. In June, 1927, General Feng Yuxiang, commander in chief of the National Revolutionary Army and the chairman of Henan Province at that time, brought forward his opinion of "Education is Essential Politics for a Country" in his political programme for managing of Henan. That June, Guo Xujing, Xu Jinquan and He Rizhang were appointed by the provincial government as commissioners under the Provincial Education Office, to prepare construction of Henan Museum under the care of General Feng Yuxiang. The site designated for Henan Museum, was the schoolhouse of the former Legal and Law School, which was located at West Street, Kaifeng Court (Sansheng Temple Street, Kaifeng today) and thus the museum was born.
General Secretary:Wan Jie Tel:0371-63511060
Director: Ma Xiaolin Tel:0371-63511080
Deputy Secretary:Ding FuLi Tel:0371-63511081

Disciplinary Secretary: Ge Jupeng Tel:0371-63511233
Deputy Director: Zhang Deshui Tel:63511071
Labor Union Chairman: Xin Muxiang Tel:0371-63511066
Assitant to Director: Zhai Hongzhi Tel:0371-63511087
General Office Tel: 0371-63511065、3511063
Finance Department Tel: 0371-63511095
Security Department Tel: 0371-63511101
Publicity and Education Department Tel: 0371-63511237,63511249
Shopping Center   Tel: 0371-63511265
Logistics Department Tel: 0371-63511018
Equipment Department Tel: 0371-63511096
IT Administrative Department Tel:0371-63511069
Collection Management Department Tel: 0371-63511061
Research Department Tel:0371-63511064

Library Tel:0371-63511091
Exhibition Department Tel: 0371-63511071
Conservation Center Tel: 0371-6351106