Jue, wine vessel
Source: Edit: Time:
2006.05.25 08:00:00
Views: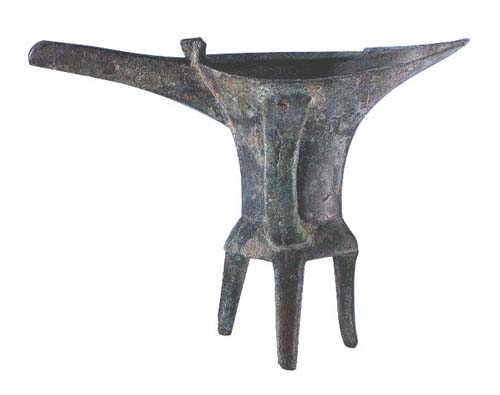 Shang Dynasty(16th century-11st century B.C.)
Unearthed at Xinzheng, Henan
Height: 14.5cm
Length: 19.5cm
The Jue has a thin spout at the front like a beak, a tail at the back and slender legs below the belly. Two small pillars are on the spout. It is one of the earliest bronze containers in China so far.