Zuobo Gui (ritual food vessel)
Source:
Henan Museum
Edit:
acf
Time:
2020.05.07 09:17:22
Views: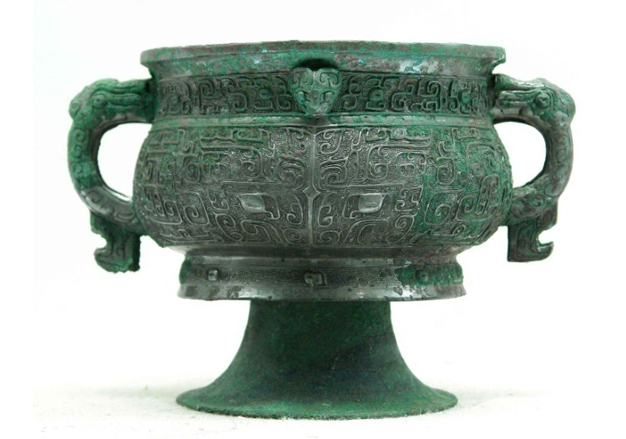 Western Zhou (1046--771 BC)
Height 16.5 cm, Mouth Diameter 17 cm, Base Diameter 13.4 cm
Excavated at tomb M242, Ying state tombs, Pingdingshan City, Henan Province, 1993

The base of this gui is modelled as a horn-shaped stand, used to raise the height of the vessel.
Its form is unique for its time. There is a 74-character inscription arranged in eight lines upon its interior base. It records the entire proceedings of a ritual archery contest, held in the royal residence by King Zhao of the Western Zhou, and that Zuobo had this vessel made on account of receiving the King's favour. The inscription, itself a beautifully written record, provides invaluable material for research into ancient China's system of ritual archery contests.