Gilded animal-shaped chariot fitting
Source:
Henan Museum
Edit:
acf
Time:
2021.05.14 17:24:44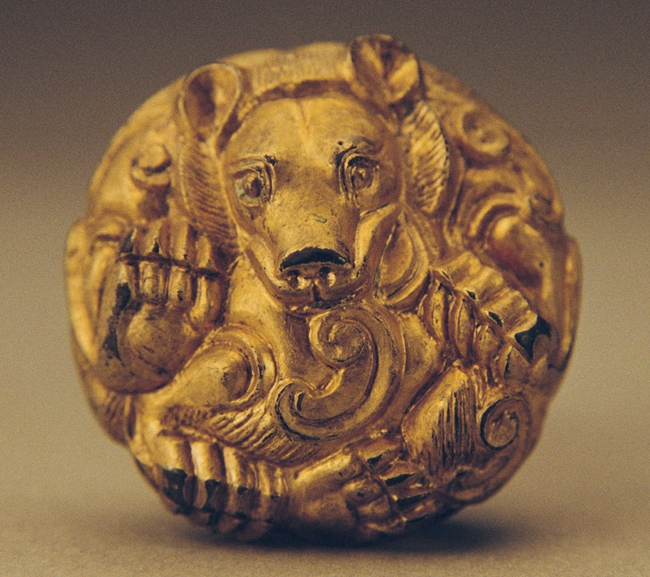 Period: Western Han dynasty (206 BC--25 CE)
Measurements:2.6 cm in thickness, 4.1 cm in diameter
Provenance: Uncovered in the Baoshan tomb, Yongcheng, Shangqiu (1992--1994)

"Jie Yue", just as its name implies, means restraining, restricting, it is the bronze tube at the juncture of the horizontal and vertical leather strips on the bridle when assembling the horses, it is an important tool for forming bridles, so as to control the horses. Most of the shapes are cross or X formation.
This rounded "Jie Yue"of Western Han dynasty is a little compacted beast cast with bas-relief technique, featuring big eyes, long nose, straight ears, and animated facial expression, on its back are four welded semicircle holes for threading.
In addition to the Baoshan tomb, other mausoleums of the Kings of Liang state also yielded a great multitude of gilded chariot fittings, reflecting the advanced metallurgical craftsmanship of the Liang State, and they are also the precious materials over studying the bronze metallurgical technology of Han dynasty.