"Yu" Gui Vessel
Source:
Henan Museum
Edit:
acf
Time:
2021.09.27 16:21:53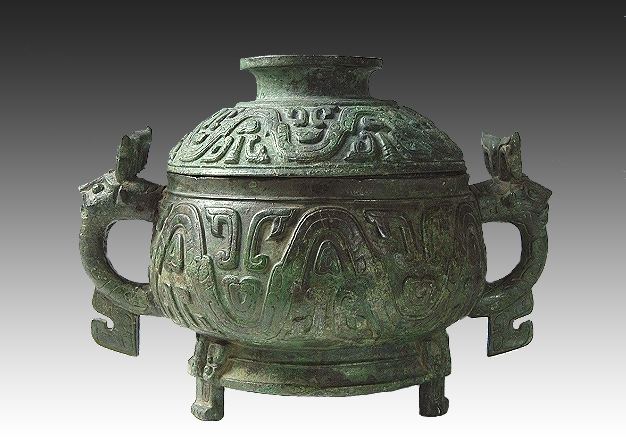 Period:Western Zhou (1046-771 BCE)
Measurements: 25.8 cm in height, 22.7 cm in mouth Dia.
Provenance: Unearthed at Ying State Cemetery of Pingdingshan, Henan, 1990

The food vessel has a domed cover which surmounted by the circular finial, and slightly contracted mouth as well as bulging belly; a pair of animal-shaped handles on two sides with pendent tabs. The bottom is roughly flat, three short animal facet legs cast underneath the ring foot. Both the cover and the vessel were embellished with a band of stylized wavy and cord patterns, and they also bear the identical inscriptions of 27 characters.
With a stout and dignified shape, vigorous and unrestrained patterns, as well as the significant inscription, the present vessel is a rare masterpiece of bronze wares from the late Western Zhou period.