Green Jade Human-headed Pendant with a Bird's Body
Source:
Henan Museum
Edit:
acf
Time:
2021.07.20 09:13:26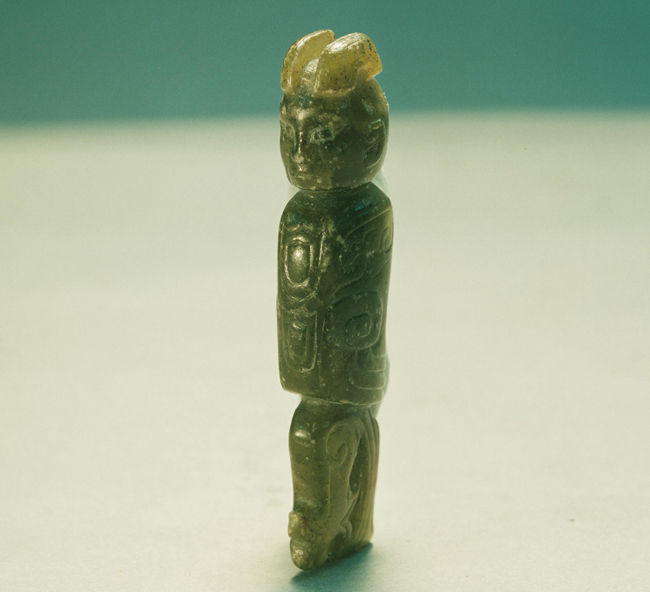 Period: Shang dynasty ( c. 1600--1046 BCE)
Provenance: Unearthed at Dajidian, Xun county, Henan, 1952
Measurements: 7.5 cm in height.

This vertical human-headed pendant has a bird's body, with visible facial features and headdresses, and a composed countenance; its front chest and back are decorated with stylized curled patterns, the sides of the upper body, the wings, and feathers are engraved with curled hook patterns.

Shang dynasty is a peak in the development of the jade carving in China. The progresses in agriculture and handicrafts spurred the new breakthroughs in the jade sculpting craftsmanship from other respects. Bird was highly revered in ancestor worship during Shang dynasty. Ingeniously combined the human's head and bird's body, this artifact not only exhibits the excellence in jade carving of Shang artisans, but also provides an important physical reference for the study of the figures and clothing in Shang dynasty.