Jade Plaque with Beast Design
Source:
Henan Museum
Edit:
acf
Time:
2021.11.25 16:18:53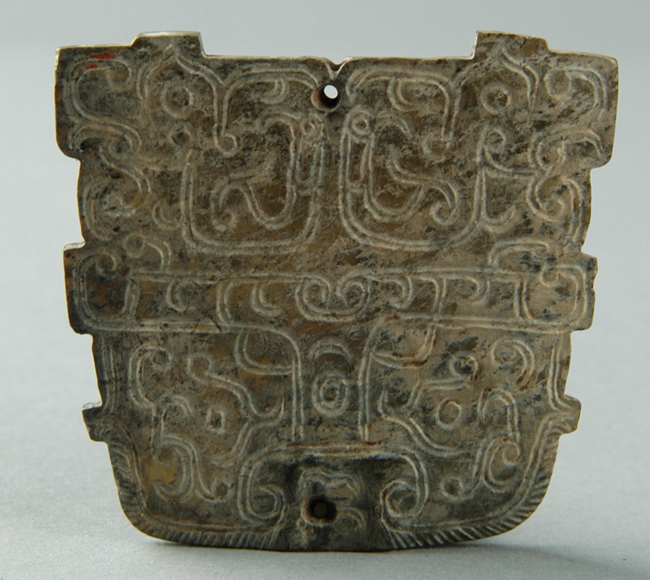 Period: Spring and Autumn period (770-476 BCE)
Measurements: 5.9 cm in width, 5.6 cm in length, 0.3 cm in thickness
Provenience:Unearthed Baoxiang temple, Guangshan county, Xinyang, Henan, 1983

This jade ornament, dark grey in color, roughly in an upside-down trapezoid form, sits wide on top and narrows down at the base. The upper part of the obverse side has been carved with a bird motif, and the lower part, with a variant of the beast pattern. The lower edge was carved with cord patterns, and ridges were created on other three sides. Two holes were made in the center of the top and bottom for threading.

The tomb occupants, the king of the Huang state, Meng, and his wife, had associations with the Eastern Zhou ruling house by way of marriage. In total, 185 pieces of jade objects were unearthed from the couple's tomb, featuring superior quality, mostly in the forms of flake, small and thin, produced on the basis of the raw material, demonstrating the excellent jade carving craftsmanship of the Spring and Autumn period.