Pictorial Brick Depicting a Drum Dancing of Two People
Source:
Henan Museum
Edit:
acf
Time:
2021.01.08 09:42:24
Views: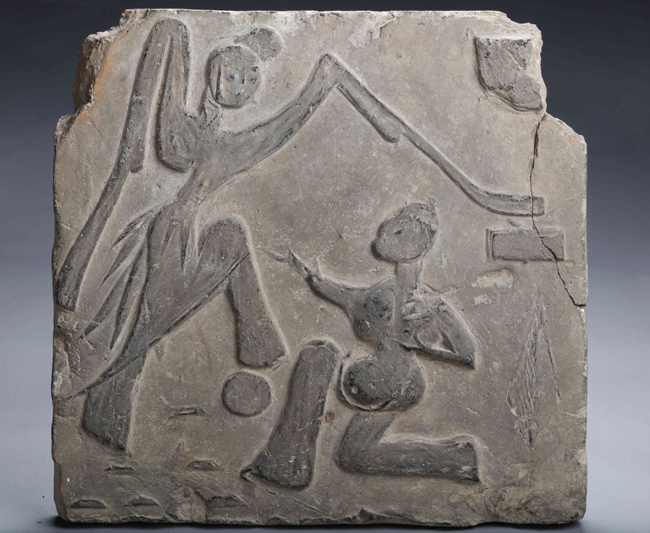 Measurements: W.39 cm, Thk.4 cm, L. 40.5 cm
Period: The Eastern Han dynasty (25--220 CE)
Provenance: Unearthed in Xinye county, Nanyang city, Henan province, 1985

Of square form, the brick features a two-people dancing. The female dancer donning a gown with long sleeves, is dancing with raising arms, one jumping foot seemingly tapping a drum, the male dancer at the bottom right has his right knee on the ground, baring his navel, his left hand on his waist, while his right hand stretching forward in the air seemingly accommodating his dancing partner under whose feet are plates.

Pan-gu (plate & drum) dance prevailed in Han dynasty, featuring the movements of jumping and treading, the dancer normally jumps amongst the plates and drum(s), with light and graceful movements, as if to ascend to paradise to become an immortal. Pan-gu dance discovered in tomb not only reflected the daily life of the tomb occupant before death, but also implied he/her good wishes to become an immortal.