Linzhi (Qilin's Toe) Gold
Source:
Henan Museum
Edit:
acf
Time:
2021.01.08 09:38:26
Views: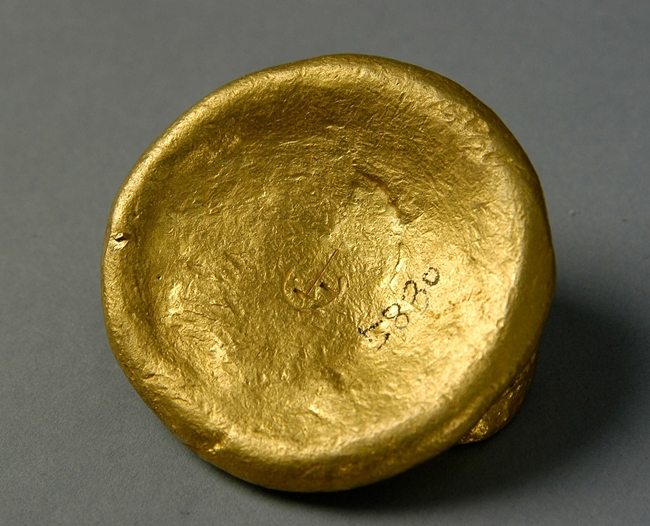 Measurements: Base dia. 5.8 cm
Period: Western Han (202 BCE---8 CE)
Provenance: Unearthed in Xiangcheng county, Xuchang, Henan, 1978

The hollow gold, cast in the form of the Qilin's toe, has a round and concave bottom which is incised with a Chinese character "Shang"(lit.top) . Gold was popular in the Western Han, but its shape, influenced by the Chu state in the Spring and Autumn period, fell into three forms: cake, hoof, Qilin's toe. The last type was regularly given to the members of royal families as gift, or granted to the loyal and meritorious military generals, what's more, it also served as a symbol of the social status and glory.

Qilin, venerated as "auspicious animal" by the folks, jus like dragon and phoenix, is one of the traditional cultural emblems of China, conveying the yearning and praise of the ancients for the sagacious and benevolent monarchs and ideal societies.