Ceramic Wucai Brush Holder with Design of Figures
Source:
Henan Museum
Edit:
acf
Time:
2022.06.02 16:51:52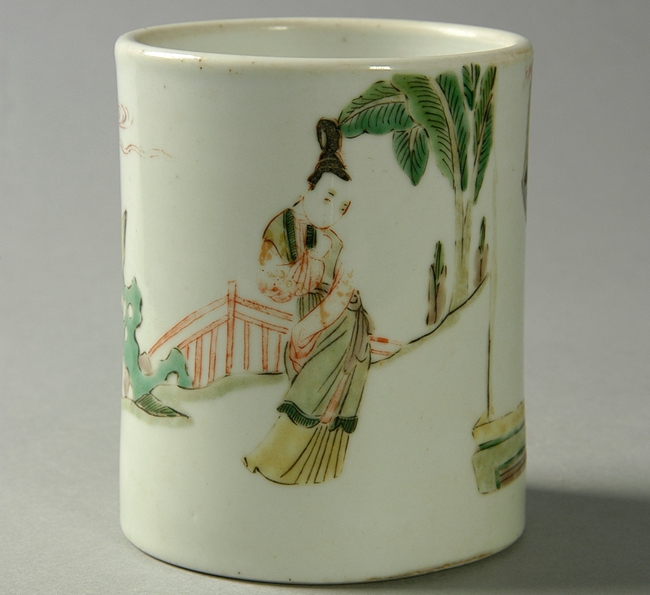 Measurements: Dia. 10.2 cm. H.12.3 cm
Period: Kangxi period of Qing dynasty (1662-1722)
Provenance: Acquired upon the governmental notice.
Of cylindrical form, straight mouth, deep belly, flat bottom, coated with white glaze interior and exterior. The exterior was painted with wucai figural tales which was in colors of red, green, black, and yellow. The ring foot was unglazed.

Wucai is derived from the overglaze in the Jingdezhen kilns during the Song and Yuan dynasties, and is one of the overglazed ceramic varieties, the fundamental pigments are dominantly the red, yellow, green, blue, and purple, they were applied upon the glaze according to the designed patterns, and burned for the second time in the kiln, finalized with solid vitrescent texture.

Made in a civilian kiln at Jingdezhen during the Kangxi period of Qing dynasty, the brush holder features a stylized shape, solid texture, thick slip, fine and glossy glaze, bright and gorgeous tone, and realistic wucai figures, whereby it is a fine example for the study of the wucai ceramics of the civilian kilns of Jingdezhen in the early Qing dynasty.