White glazed money box
Source:
Henan Museum
Edit:
acf
Time:
2021.05.14 17:37:24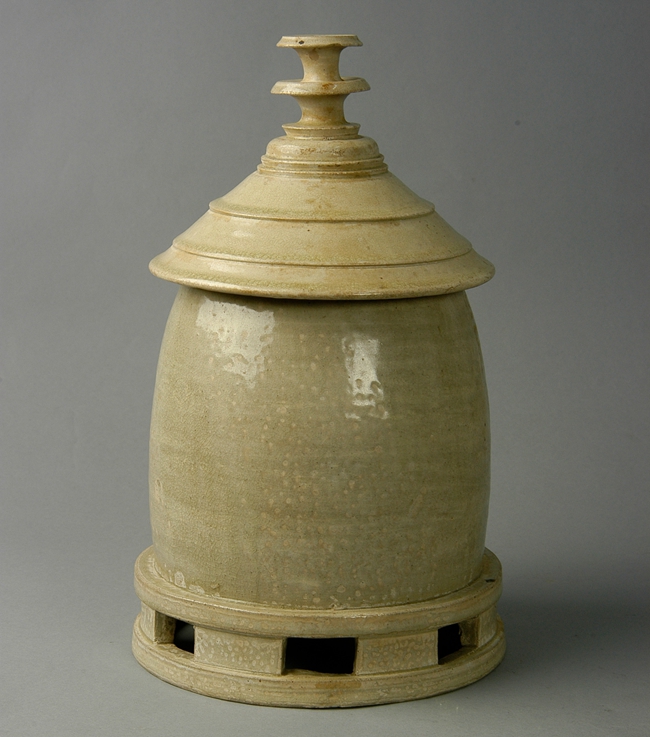 Period: Sui dynasty (581-618)
Measurements: Height, 36 cm, Bottom dia. 12 cm, Belly dia. 20 cm
Provenance: unearthed at Zhang Sheng's tomb in 1959

Of a barrel form, the object features contracted mouth, a flat openwork ring foot, pagoda-shaped cover, and was fully white glazed. Due to the clay money inside when unearthed, it was denominated as "money granary".
Being unearthed in Zhang Sheng's tomb of Sui dynasty in Anyang city, along with a great number of white ceramics, thus it is a great archaeological find of Sui dynasty. Additionally, abundant miniatures of daily utensils were also found, which provide the detailed physical reference for the research on the indoor arrangement and the daily life of the Sui dynasty.