Tricolour camel and man figures
Source:
Henan Museum
Edit:
acf
Time:
2020.01.07 11:22:37
Views: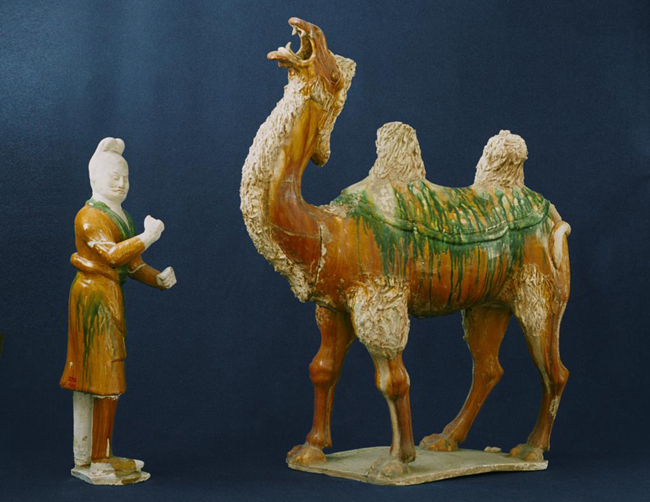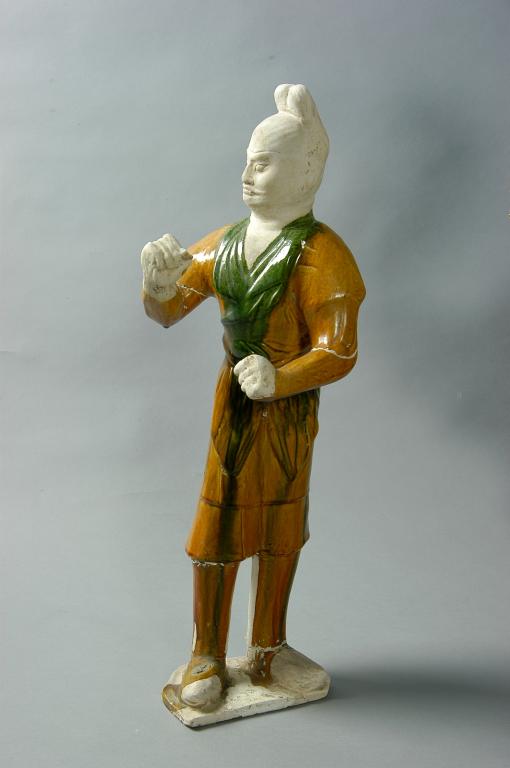 Tang (AD618-907)
Camel Height 84, Man Height 62 cm
Excavated in the southern suburbs of Luoyang, Henan Province, I962

The camel is positioned upon a rhomboid stand, with a raised head and curled tail, in a braying attitude. The works are decorated with green, cream and yellow glaze. The man stands upon a small base, and has deep-set eyes and a high nose, appearing to be of non-Han origin. His garments have an overturned collar and intersecting lapels, with a traveller's purse at his waist. He wears a pair of narrow trousers, with pointed shoes on his feet. His arms are bent in front of his chest, as though leading the camel by a rope.

The tricolour glaze of the two figures is quite striking. They are modelled with a sense of vigour and dynamism in a highly realistic style. This is an outstanding piece of Tang tricolour ware. This species of camel originates from central Asia, and the man appears to be of nan-Han ethnic origin, yet he appears to be wearing Han-style ornaments and headgear, representing a merchant on the Silk Road.