Tripod Incense Burner of Linru Kiln
Source:
Henan Museum
Edit:
acf
Time:
2022.08.31 17:17:05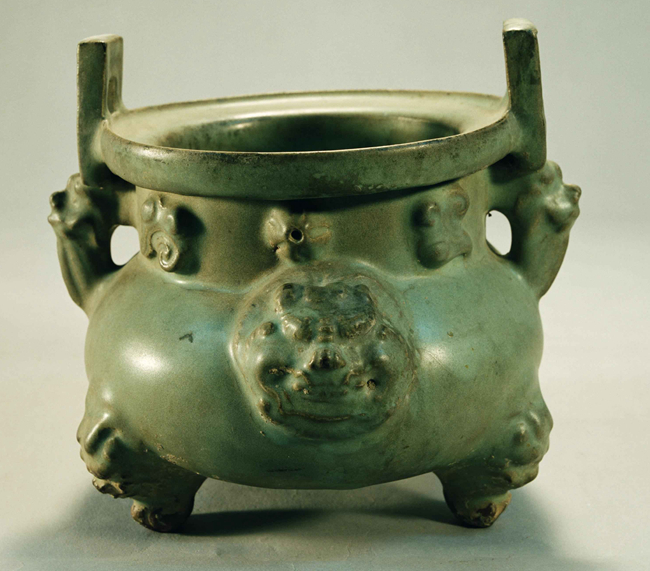 Period: Song dynasty (960-1279)
Measurements: Dia.16 cm, H.19 cm
Provenance: Previous Collection

With two upstand handles, flaring mouth, everted rim, a band of appliqued cloud pattern on the shoulder, and tiger motif on either side, three beast-mask short legs, the vessel was evenly coated with azure fine glaze.

The present Baofeng, Linru counties were under the jurisdiction of Ru commandery in Song dynasty. The region has been one of the important ceramic production center since Tang and Song dynasties thanks to the abundant fine china clay in the area. To distinguish the ceramics from the two places, modern scholars named the kiln sites of Qingliangsi in Baofeng county as Ru kiln or Official Ru Kiln, while the kiln sites of Linru county as Linru Kiln, or Civilian Ru Kiln.

Celadon and Jun wares dominate the ceramics of Linru kiln, most of them are daily utensils such as bowls and plates, the glazes are mostly greenish blue, the decorative manners are mainly plain, impressing, engraving, and applique, etc.