Celadon Porcelain Plate with Carved Twin Phoenixes
Source:
Henan Museum
Edit:
acf
Time:
2022.07.07 16:02:12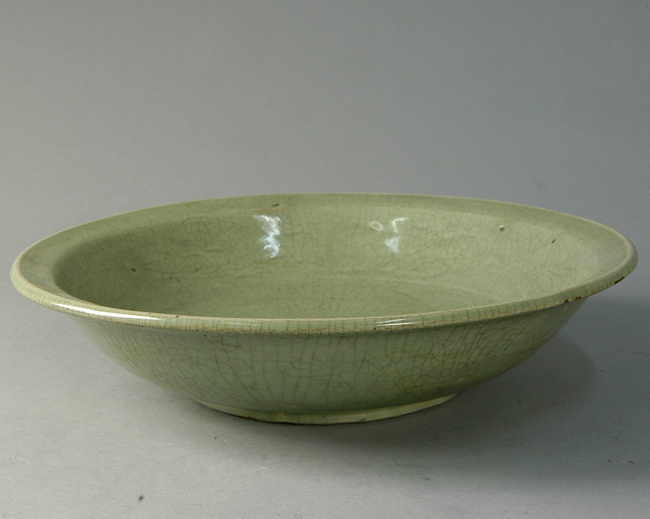 Period: Ming dynasty (1368-1644)
Measurements: Base Dia. 17 cm, Rim Dia. 36.5 cm, H. 8.5 cm
Provenance: Acquired upon a Government Notice in 1961

The plate has a simple classical form, with wide flaring mouth, everted rim, shallow side, ring foot, twin phoenixes carved on the interior bottom, and the inner wall was carved with patterns of dragon amid clouds, the plate was glazed bluish green inside and outside. In a whole, thanks to its skillful craftsmanship, the plate was deemed to be a masterpiece from the Longquan kiln.

Longquan kilns were the latest to be established as the famed celadon kiln in the ceramic history of China, as well as the longest and most influential kilns. The kiln site covers the mountainous area of the southwestern Zhejiang province. In the early Ming dynasty, Longquan kilns were listed to be one of the four prominent eligible kilns for supplying to the government and imperial court. At the time, the celadon firing technique had almost matured, which was characterized by the patterns on the majority of the porcelains, with fine texture, thick and glossy glaze.