Lidded Pottery Pot
Source:
Henan Museum
Edit:
acf
Time:
2021.09.27 15:57:39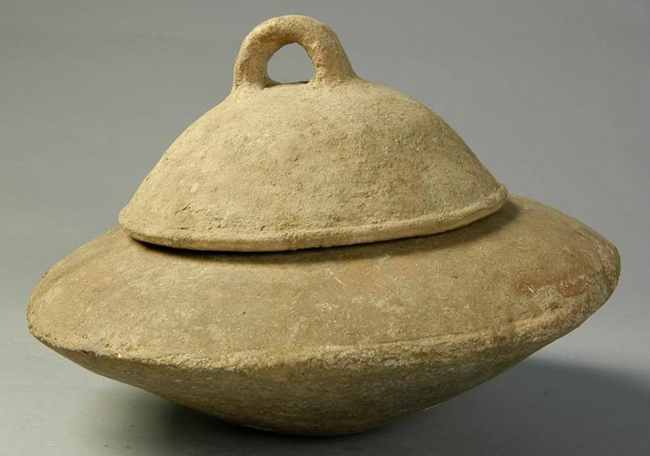 Period:Yangshao culture, Neolithic Age (5,000--3,000 BCE)
Measurements: Mouth Dia: 15.5 cm, Height: 21 cm, Dia. 100 cm
Provenance: Unearthed at Houwangzhang site, Zhengzhou, 1958

Being UFO-shaped, this artifact was made of red earthenware clay mixed with sands, features short cylindrical neck with slightly everted rim, round base; a domed cover is surmounted by a loop handle, bearing the characteristics of the Miaodigou type of Yangshao culture. Mixed with sand, the earthenware cooking vessels are reliable to the sharp temperature fluctuation, reflecting the technique level of pottery-firing of the ancient artisans.