The Epitaph and the Cover of the Yuan Yi's Tombstone
Source:
Henan Museum
Edit:
acf
Time:
2021.07.20 09:26:54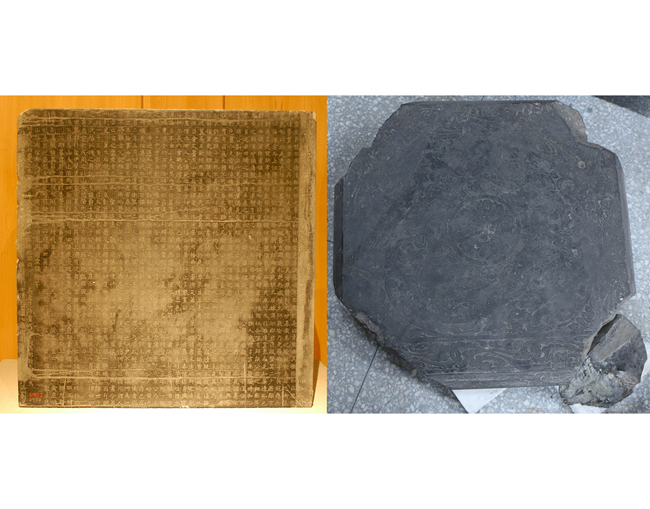 Period: The Second Year (526 CE) of Xiaochang period of the Northern Wei (368-534 CE)
Provenance: Unearthed at Qianhaizi village, Luoyang, Henan, 1925
Measurements: 81.5 cm in width, 81.5 cm in height

Both the tombstone and its cover are square in shape, with an inscription with regular script in 40 lines, each in full length with 40 words, mainly record the genealogy, political career, cause and the time of death of Yuan Yi, the tomb occupant.

Yuan Yi (484--526), courtesy name "Bo Juan", a native of Luoyang, Henan, ethnic Xianbei. He is the grandson in the fifth generation of the Emperor Daowu, Tuoba Gui, the great-great-grandson of Tuoba Xi, Prince Yangping, the oldest son of Yuan Ji, Prince Jiangyang and Imperial Tutor, he was an imperial minister of Northern Wei dynasty. He staged the Xuanguang coup in the first year of Zhengguang period, accordingly, was forced to commit a suicide by the Empress Dowager Ling of Xuanwu, at his 42 years old.

The epitaph was written in regular script, with an elegant and rigorous style, the strokes are round and graceful; it is the typical example of the "Wei stele" calligraphy, and one of the epitaphs with historical and calligraphic values amongst the Wei monuments to date.