Lu Zhengrong's Engraved Tomb Gate Frame
Source:
Henan Museum
Edit:
acf
Time:
2021.09.27 16:35:39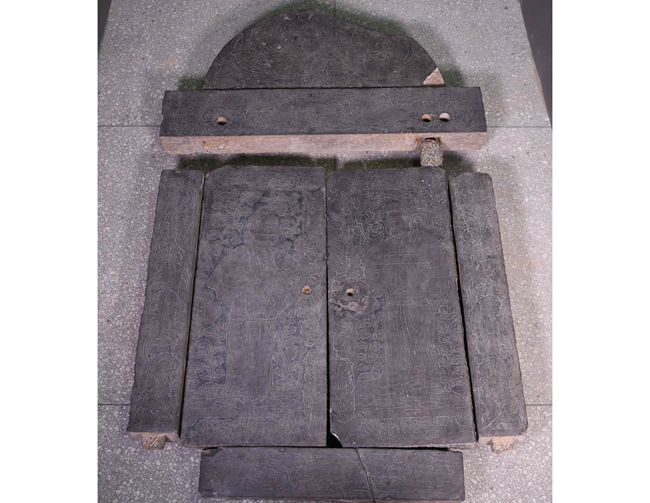 Period: Tang dynasty (618--907 CE)
Height: 182 cm
Provenance: a donation in 2001

The gate of the tomb is composed of seven stone carvings, including the "forehead", lintel, door leafs, and door frames, all were carved with linear patterns. Among them, the forehead was semicircular in shape with an engraved phoenix; the lintel was engraved with a galloping lion and a crouching deer; two door leafs were respectively engraved with an old man holding a ceremonial Hu tablet and an official with a box; the two doorposts were incised with flying wild geese; and the threshold was covered with flora patterns. Except for the human figures and animals, the blank spaces of the doors are all carved with flora patterns, overall, the sculptures were vividly carved.
A meticulous checking of the incised epigraph indicates the detailed description of the life of the tomb occupant, Dou Tai, as well as the important historic events such as "Heyin Incident". The description can serve as a reference and rectification to the historical texts, and vice versa, thus it is of great historical values.