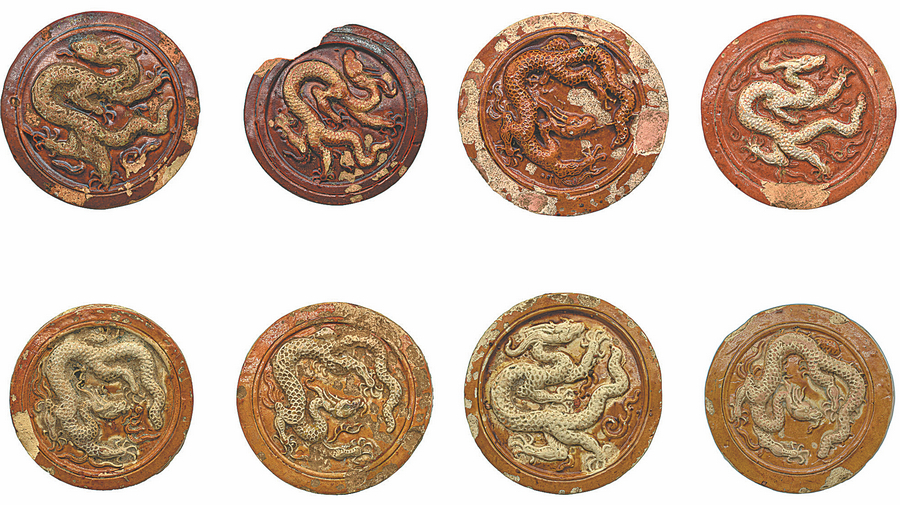 China Daily

A tile from the palace ruins of the Zhongdu site in Fengyang county, Anhui province, Ming Dynasty (1368-1644).
[Photo provided to China Daily]   
 
"The physical evidence proved the central government's rule in the region then," said Yan Yilin, director of the archaeology department of the National Cultural Heritage Administration.

Wang Wei, president of the Archaeological Society of China, said the Tang sites are also highly inspirational for studies of cross-border cultural exchanges along the Silk Road.

Last year, which marked the centennial of the birth of modern Chinese archaeology, more than 1,700 archaeological projects were conducted nationwide, the most in history.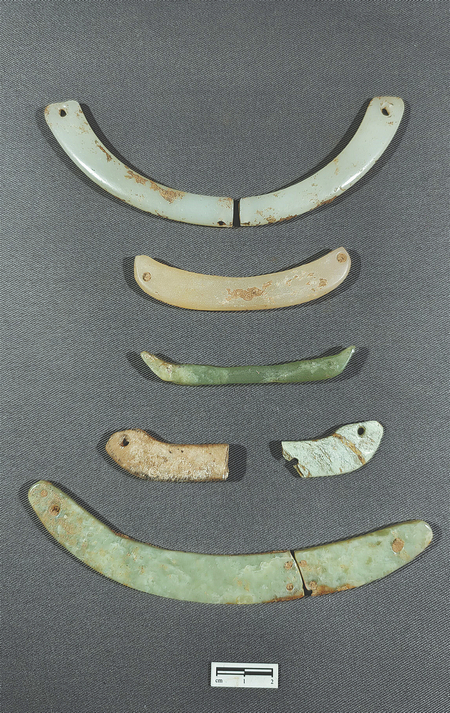 Jade artifacts from the Huangshan site, Nanyang, Henan province, dating back over 5,000 years.
[Photo provided to China Daily]
  
"The new findings are vivid demonstrations of the origins of modern human beings and civilizations in China and how a united country with ethnical diversity was formed," Song Xinchao, deputy director of the National Cultural Heritage Administration, said at a news conference on Thursday in Beijing.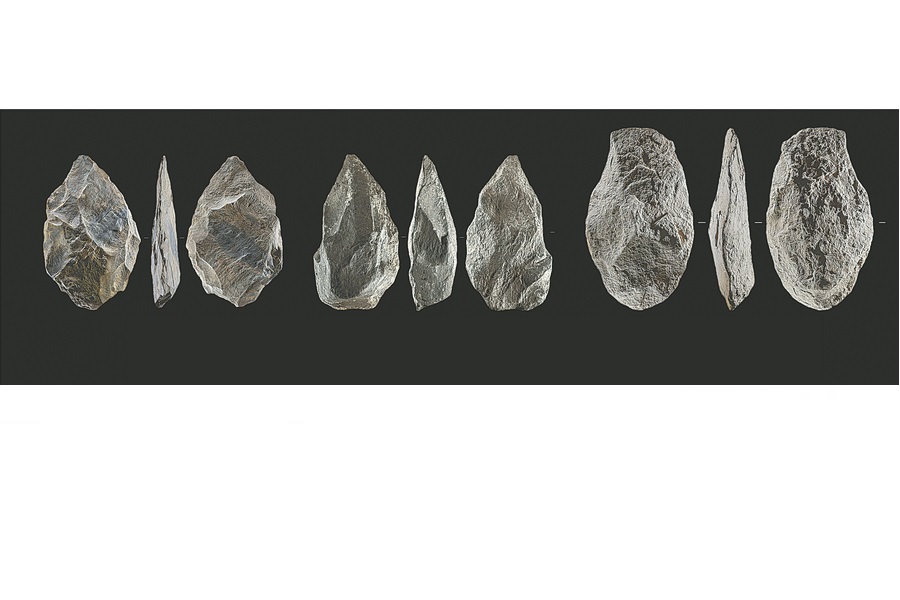 Stone tools unearthed from the Piluo Paleolithic site in Daocheng county, Sichuan province, dating back at least 130,000 years.
[Photo provided to China Daily]   

Discoveries ranging from the exotic-looking gold and bronze masks from the Sanxingdui Ruins site in Sichuan province to the mausoleum of a famous emperor from over 2,000 years ago are among the brightest stars of China's archaeological finds last year.

China's Top 10 New Archaeological Discoveries of 2021, the updated version of a widely anticipated annual list that has garnered attention far beyond academic circles, was released on Thursday. The 10 were chosen from among the 20 final-round candidates by 21 of the country's top scholars via open ballot.