Seminar on Wang Duo's Calligraphy held in Henan Museum
Source:
Henan Museum
Edit:
Zrr
Time:
2022.08.23 15:05:14
The Seminar on Wang Duo's Calligraphy hosted by Henan Museum and Henan Calligraphers Association was held in Henan Museum, attended by 13 experts and scholars from China Calligraphers Association, Henan Calligraphers Association, Zhejiang University, Zhengzhou University and other institutions.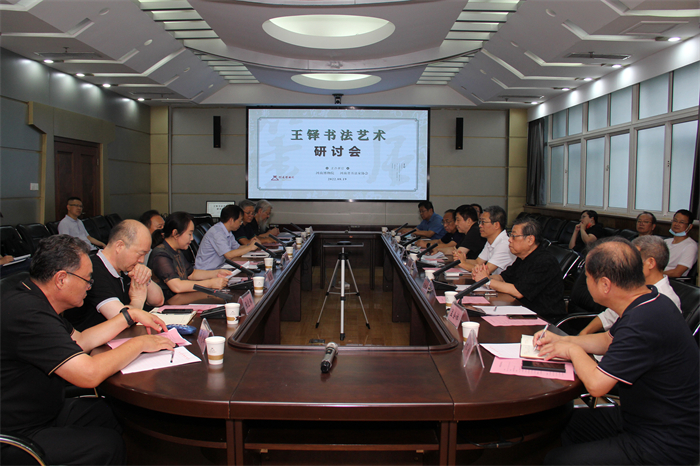 Seminar on Wang Duo's Calligraphy held in Henan Museum
Wan Jie, Secretary of the Party Committee of Henan Museum, said that having been launched for more than 40 days, Wang Duo's calligraphy exhibition attracted extensive attention. He hoped that the experts could put forward more valuable opinions and suggestions from a deeper professional perspective to provide better theoretical and research support for Henan Museum to plan more art exhibitions in the future.
At the seminar, experts interpreted Wang Duo's calligraphy from many aspects, such as the development law and innovation of Wang Duo's calligraphy, the relationship between Wang Duo's calligraphy and social change, and his status as a representative of calligraphy in Henan.
Experts believed that Wang Duo's calligraphy conforms to the development law of calligraphy. To understand Wang Duo from the perspective of social change, the sense of change brought about by China's reform and opening-up is consistent with the spirit of Wang Duo's calligraphy. Wang Duo's large-scale works and his "ink expansion method" also coincide with today's calligraphic aesthetics.
In addition, Wang Duo's calligraphy sets a frame of reference for the calligraphy in Henan and has a great influence on Chinese calligraphy after the Ming Dynasty. He is a cultural benchmark in the eyes of both Henan calligraphers and the public. Henan people have always had the tradition of appreciating calligraphy and paying homage to the classics.
Ma Xiaolin, director of the museum, said in his concluding remarks that expert's evaluation and understanding of Wang Duo best interprets Wang Duo's strength of character as well as his artistic style. "Inheritance, succession and innovation" are of great significance for our times.
In the afternoon, the museum held a special lecture and Professor Xue Longchun of Zhejiang University made a speech themed with Writing Environment and Wang Duo's Style to further interpret Wang Duo's calligraphy.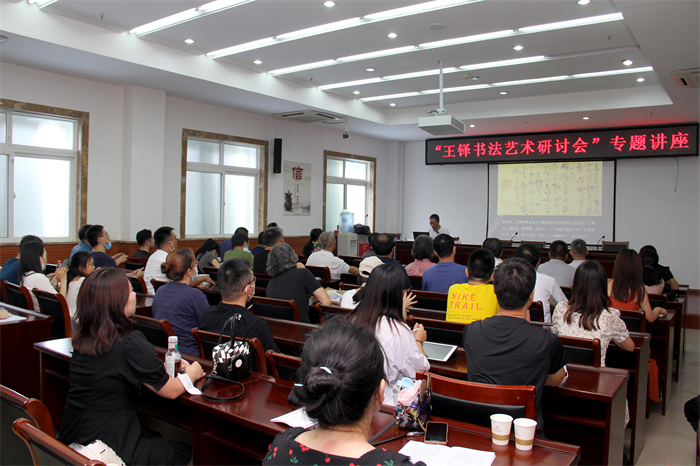 Writing Environment and Wang Duo's Style