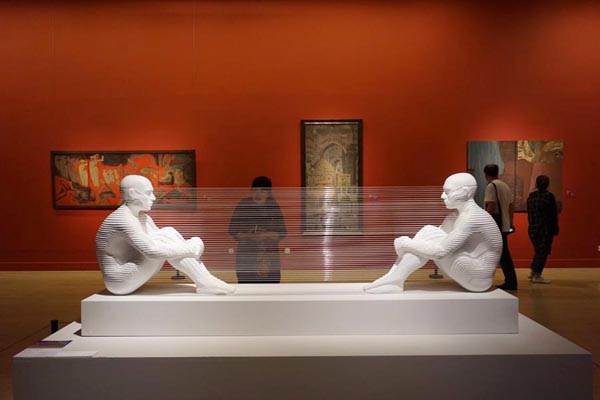 East - West, by Tikhonova Marina and Tikhonova Nikolay, Israel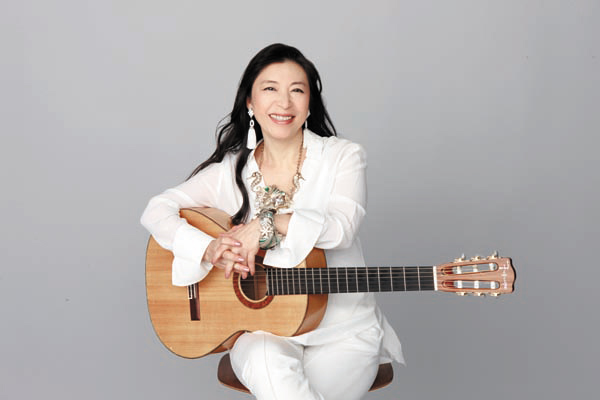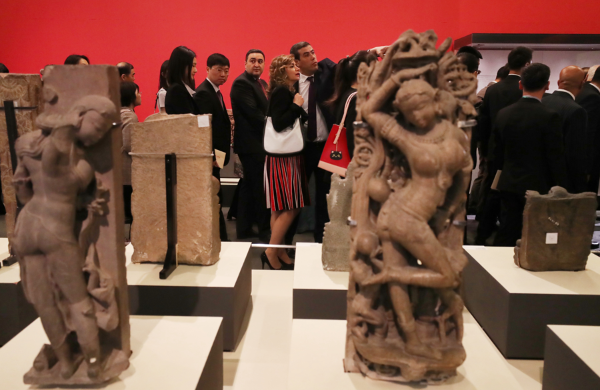 Art, music and shows in Beijing


Discover the best things to do in Beijing in March with our roundup of art, music, performances and activities around town. To recommend an upcoming event or activity, please contact li-ping@chinadaily.com.cn.

East - West, by Tikhonova Marina and Tikhonova Nikolay, Israel, on display May 10, 2019. [Photo by Li Ping/chinadaily.com.cn]   
Exhibition showcases Asian fine art

An exhibition underway at the National Art Museum of China showcases works of Asian artists, portraying the modern spirit of Chinese culture, the artistry of different parts of Asia and the shared cultural origins of Asian countries.

Shared Inspiration - Asian Art Exhibition features 130 artworks by 120 artists from 41 countries in Asia, covering art forms ranging from ink and oil paintings to prints and sculptures. 

International forum highlights digital life and music

With the development of technology, especially artificial intelligence, some say the boundaries between humans and machines have begun to fade. They may wonder what makes humans special in the first place? Will humans maintain advantage or will people become slaves to machines in the future?

To offer insights into these questions, an international cross-disciplinary conference will gather some of the brightest minds in Beijing this weekend, exchanging ideas on the development of AI, as well as its influence on music, business and people's lives.

Lisa Ono's jazz concert

Lisa Ono is famous for her bossa nova music. The Japanese-Brazilian singer will take center stage at the National Centre for the Performing Arts on Saturday, bringing a feast of jazz to the capital. Her setlist will include Night and Day, Fly Me to the Moon and Summertime.

French composer Georges Bizet's three-act opera Les Pecheurs de Perles, or The Pearl Fishers, is to be performed in Beijing with five shows from May 15-19 .

It tells of a love triangle set on the ancient island of Ceylon (now Sri Lanka) in the Indian Ocean. There, two friends, Zurga and Nadir, both fall in love with the beautiful Leila. 

Imperial artistry

Qing Dynasty (1644-1911) Emperor Qianlong's passion for calligraphy and painting is the subject of an ongoing exhibition at the Palace Museum.

Joyful Leisure: Calligraphy and Paintings by the Emperor Qianlong and His Court Officials, an exhibition underway at the Hall of Literary Glory (Wenhua Dian), presents over 100 of the finest works produced by the emperor, his close courtiers and other members of the royal family. More than half of the works have never been publicly displayed before. 

Austrian pianist set to showcase Beethoven

Austrian pianist Rudolf Buchbinder, one of the finest Beethoven interpreters of all time, will perform all five Ludwig van Beethoven's piano concertos during his upcoming Chinese tour with the German orchestra Staatskapelle Dresden.

Repertoire will include Piano Concerto No. 1 in C Major, Op. 15 and Piano Concerto No. 5 in E-flat Major, Op. 73.

French gallery brings art to workspace in Beijing

A two-month art exhibition curated by shopping center Indigo and French gallery Carré d'Artistes, presents an innovative combination of art and life.

The event features over 40 international artworks in an office building, inviting working professionals to enjoy contemporary paintings and even find one for their home.

The French gallery chain Carré d'Artistes, with a philosophy different from its predecessors, aims at making art accessible and affordable for more people.

Landmark exhibition projects Asia's cultural richness

A major exhibition at the National Museum of China presents the great wealth and diversity of Asian cultures.

The Splendor of Asia: An Exhibition of Asian Civilizations offers visitors a journey across the vast lands of the continent and the chance to travel through its long history by presenting 451 cultural relics from 49 countries.