Ode to Yuan Dynasty's performing arts
Source:
河南博物院
Edit:
Chend
Time:
2019.07.23 10:09:38
Views: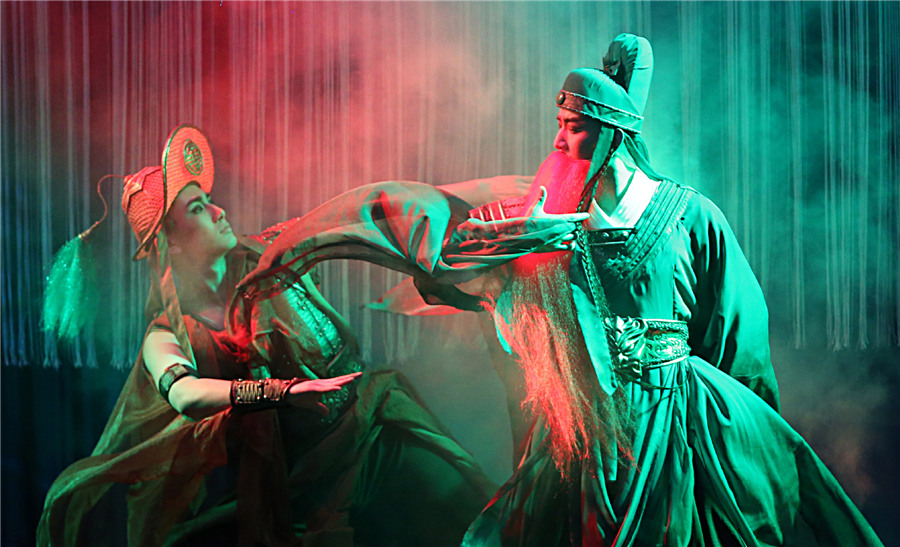 Ode to Yuan Dynasty's performing arts



chinadaily.com.cn | Updated: 2019-07-01 11:25       

Artists perform a scene inspired by the classic Chinese opera  Dan Dao Hui, or Meeting the Enemies Alone, by playwright Guan Hanqing in Beijing on June 30, 2019. [Photo/Xinhua]  
A new dance drama Qing Ping Yue, Ode to Yuandadu was staged in Beijing on Sunday at Erqi Theater. The show, co-produced by Beijing Performing Arts Group and Beijing Opera and Dance Drama Theater, recreates several artistic forms of the culturally brilliant Yuan Dynasty (1271-1368).

Set in Yuandadu, the then capital city now located at central Beijing, the story explores the cultural diversity of Beijing and the ethnic cultural heritages tracing back hundreds of years.