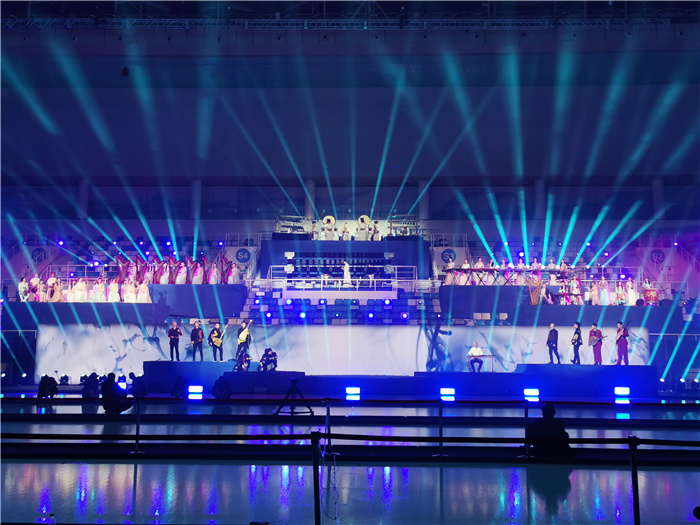 Huaxia Ancient Music cheers for Winter Olympics.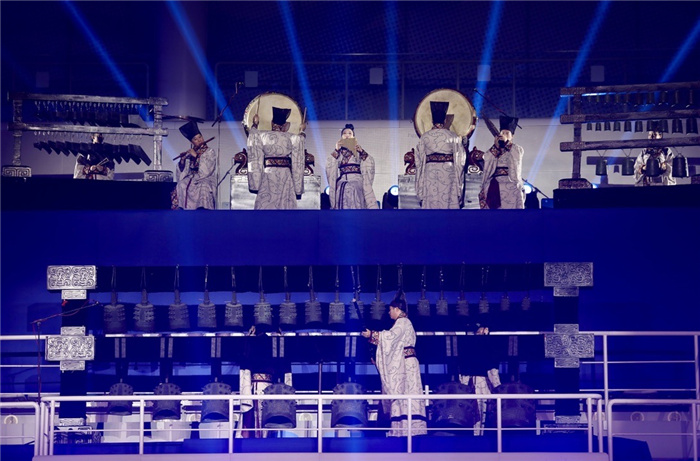 live performance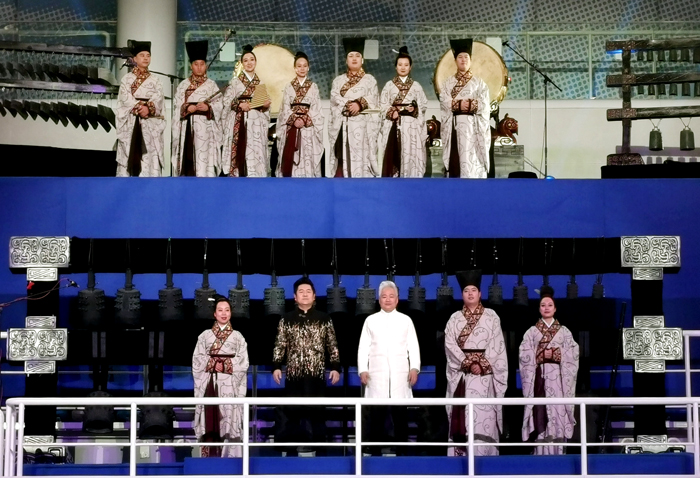 Huaxia Ancient Music cheers for Winter Olympics.
Huaxia Ancient Music Orchestra of Henan Museum was invited to perform in the recording of the large-scale Winter Olympics Music Reality Show "Winter Dream" on February 19, 2021. This big show was produced by Beijing Radio and Television Station. At the same time it was broadcasted by CCTV Olympic Channel, CCTV.com,Beijing TV,Beijing Winter Olympics Documentary Channel .

The music "Winter Olympic • Black Bird (ancient holy bird) " was composed by composer Ma Jiuyue. It was based on "Music •Book of Songs" the literary treasure 3000 years ago. Here it expressed a blessing to the great land of China. In order to be understood and resonated by audiences all over the world, they performed with "Black Bird" as the main melody. And they also showed a group of Chinese and foreign classical music "Jasmine", "Song of the Phoenix", "Flight of the Bumble Bee" etc. They played with several kinds of large-scale national instruments. Such as ancient chime, song chime, stone-chime, tiger drum, as well as the five string pipa, harp, guzheng and erhu, horse head string instrument (Mongol stringed instrument), suona, xiao, flute, sheng, flute and so on. That just showed a symbol of the spirit of sports, youth and vitality of Beijing Winter Olympics 2022. It also displayed Chinese highlights and profound culture.

The grand music band of hundreds people not only include some distinguished music band, Huaxia Ancient Music Orchestra of Henan Museum, National Band of Fang Jinlong, Shenjun Orchestra, but also had some up-and-coming bands. They came from all over the country: Beijing, Guangzhou, Shanghai, Shenzhen, Liaoning, Henan, Jiangsu, Zhejiang, Shanxi, Sichuan, Yunnan, Hainan, Fujian nearly 30 provinces and cities. There were more than 40 outstanding young player performed together at the same stage. 

The whole performance was divided into six parts. And the scene of the performance was star-lit, the stage design was dazzling and cool. The multi-layered performance of the ancient and modern musical instruments brought a wonderful audio-visual feast to the audience. Such a combination could be called the most sincere expression of the revival of traditional Chinese music in the contemporary era.