The 4th China-EU International Literary Festival kicks off in Beijing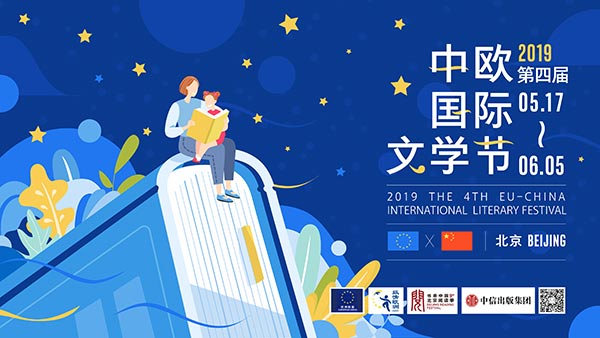 The 4th China-EU International Literary Festival kicks off in Beijing
   
4th China-EU International Literary Festiva is a celebration of the literary world of China and the Europea Union. [Photo provided to China Daily]   

A series of celebrations of the literary world of China and the European Union, with a program of 90 literary talks and workshops, kicked off in Beijing last week, and will run until June 5.

During the 4th China-EU International Literary Festival, 28 European writers, scholars and illustrators, as well as 21 of their Chinese counterparts will take part in events split into four themes: "the amazing modern female", "what European and Chinese writers are concerned about", "close encounters with top European illustrators", and "fantasy stories from the West".

Nicolas Chapuis, the EU ambassador to China, said: "Our festival opens a space for dialogue. European authors will be able to engage with Chinese counterparts to promote exchanges between our cultures and look for fresh artistic inspiration."

Chapuis also said that EU is one of the major markets for Chinese culture; and more Europeans are beginning to appreciate Chinese writing and culture.

Hungarian writer and TV host, Zsolna Ugron, said her affection for Chinese literature goes back to centuries-old stories, like The Dream of the Red Chamber. She even fell for Chinese historical Television dramas during her stay in Hong Kong years ago.

She created a Chinese female character in her own novel, in which the girl rises to be a member of the Hungarian royal house.

"I hope this time I can get the chance to learn more about Chinese contemporary literature," she said.

She is joined by Croatian sculptor and illustrator, Svjetlan Junakovic, Danish writer, Leonora Christina Skov, Latvian writer, Zane Zusta, Greek writer, Kostas Haralas, Slovenian writer, Peter Svetina, and Dutch writer of non-fictional poetic stories for children, Bibi Dumon Tak.

Spanish graphic novel creator, Quanzhou Wu, is known for her book Sweet and Sour Gazpacho, the story of her parents' emigration. She is promoting the understanding of Chinese culture and of an immigrant's life in Spain.

Joining them are Chinese veteran writers, Su Tong, Li Er, Xi Chuan, and younger literary talent, including Xu Zechen, Di An and A Yi.

Li Er has just released a novel about the lives and careers of intellectuals in contemporary China. Li said European literature has had deep influences in modern Chinese and contemporary writing.

"Chinese literature has a special emphasis on reality, but facing rapid transformations, writers are striving to reflect and record the reality from different angles and with different methods," Li said, "as a result, their new work will be interesting to European readers."

The previous editions of the festival were held in November 2017, May 2018 and November 2018, involving 160 writers and taking place across several Chinese cities.

This edition is co-organized by Experience Europe, Beijing Reading Festival and China Citic Press.