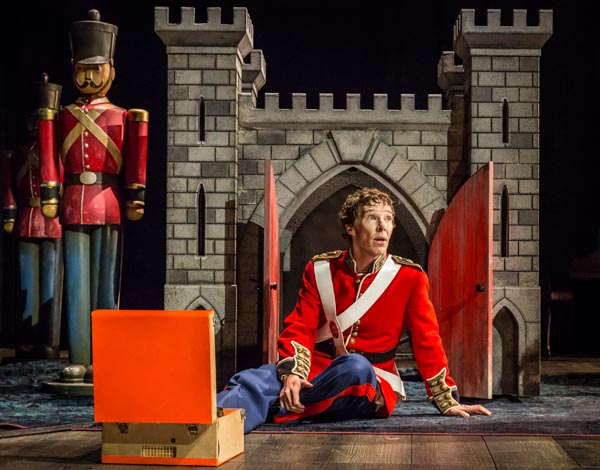 Classic play Hamlet featuring Benedict Cumberbatch will be included  in this year's New Live in China program. [Photo provided to China Daily]  


The new season of a theater program, New Live in China, launched by Beijing-based company, ATW Culture, will bring 36 productions to cinemas across the country in the second half of the year, including plays, operas, ballets and musicals, from the United States, the United Kingdom, Russia, France and Spain.

The highlights will include the play The Lehman Trilogy, produced by the acclaimed National Theatre Live, directed by Academy Award winner Sam Mendes and featuring three-time Olivier Award winner Simon Russell Beale.

Also on the list is the latest London revival of Arthur Miller's play All My Sons, featuring two-time Academy Award winner Sally Field; Henry V featuring Olivier Award winner Jamie Parker by Shakespeare's Globe, and five ballet productions by the Bolshoi Ballet, the celebrated Russian theater, including The Sleeping Beauty and Don Quixote, both performed by principal dancer Olga Smirnova.

"Of the 36 productions to be screened in the project, New Live in China, which is in its fifth year, 70 percent are the latest productions of European theaters," says Li Chongzhou, the CEO of ATW Culture. "It (the program) allows audiences to watch the latest theater productions being performed on the other side of the world."

Since 2015, New Live in China, supported by the British Council, has been offered to Chinese viewers by ATW Culture, the main distributor representing Britain's National Theatre Live in China.
A total of 12 productions by National Theater Live were screened in China that year itself.

In 2016, more productions joined the project, including those of the Royal Shakespeare Company and Shakespeare's Globe.

In 2018, New Live in China broadened its repertoire to include theatrical productions from the US, Russia and France.

Speaking about the project, Guo Shanshan, senior arts manager for the British Council in Beijing, says: "It promoted a cultural exchange between the two countries, so we supported it from the beginning, "adding that this year marks the 40th year of British Council's presence in China.

So far, New Live in China has brought 4,200 screenings to cinemas across the country, and they have attracted more than 400,000 viewers from 29 cities in 83 venues.

According to Li, besides the new productions, classic plays including Hamlet featuring Benedict Cumberbatch; King Lear featuring Ian McKellen and Richard II featuring David Tennent, and a revival production of six-time Tony Award-winning play, Red, will be shown again due to popular demand.

Separately, 19 productions from Shakespeare's Globe will be available online via mainstream streaming services this year, including Tencent and its subsidiary iQiyi.