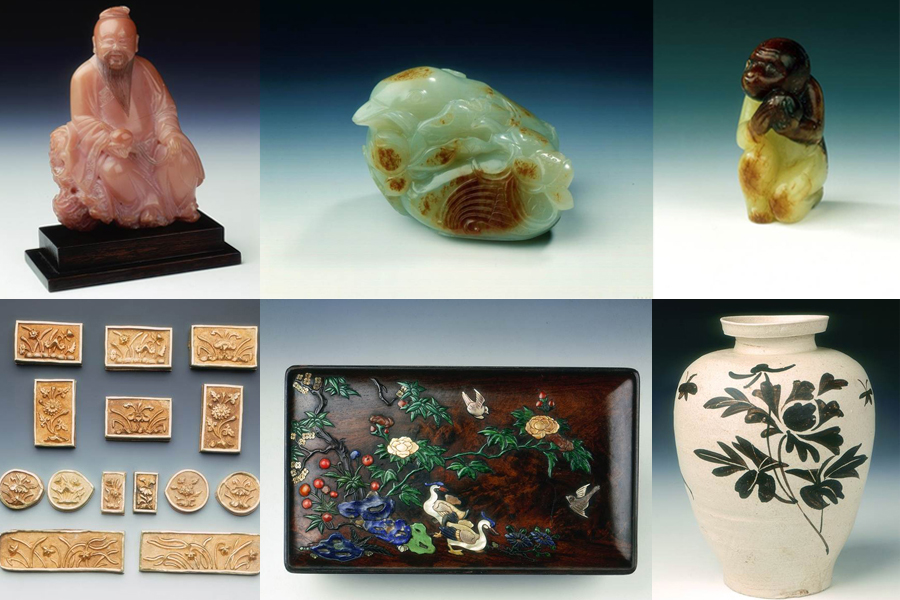 Chinese artifacts stolen from Bath museum 
 More than 40 objects were stolen from the Museum of East Asian Art in the city of Bath in Southwest England. Photo provided to China Daily   
A police investigation is underway after four masked men broke into a museum in the city of Bath in Southwest England and stole valuable Chinese artifacts.
Officers said they believe the thieves targeted the Museum of East Asian Art on Bennett Street and items could have been "stolen to order".
The museum said that more than 40 objects were stolen including jade, ceramics and gold pieces.
A tinned bronze marriage mirror is one of the oldest items taken, dating back to the Tang dynasty (618-907).
Nicole Chiang, the museum's curator, said: "We are deeply shocked and saddened by the burglary as we are preparing for our 25th anniversary celebrations. Not only do the stolen objects have significant historical and cultural value, they also hold irreplaceable emotional value for our founder."
 Some of the items stolen from the Museum of East Asian Art. Photo provided to China Daily   
Avon and Somerset Constabulary said witnesses reported the break-in at around 1:20 am on Tuesday.
Four masked men were seen breaking into the first-floor window of the building and making off in a dark-colored SUV.
Investigations are still underway as officers make door-to-door enquires and look through security camera footage.
"Due to the items stolen and the speed of the burglary we suspect this to be a targeted attack with the artifacts possibly stolen to order," said Detective Sergeant Matthew Reed. "These items range in monetary value, but their cultural significant is priceless."
Officers have seized a white Ford Transit van which had been stolen from Ballance Street and was left at the scene.
Any witnesses or persons with information are asked to contact police.