Green Glazed Brush Washer
Source:
Henan Museum
Edit:
acf
Time:
2023.02.01 11:14:24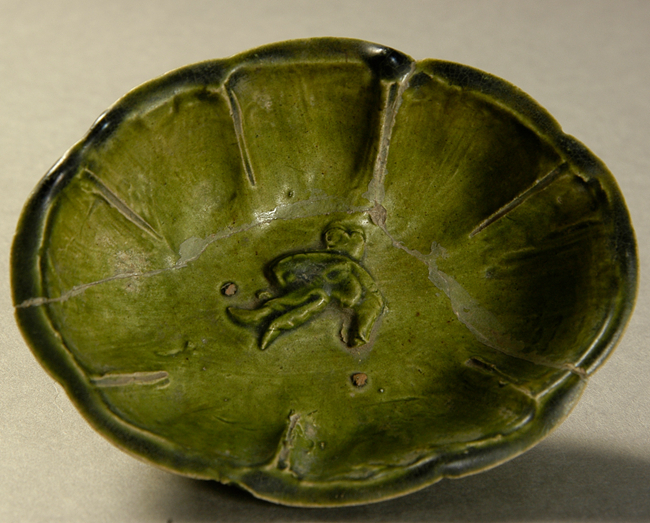 Period: Tang dynasty (618-907)
Measurements: Rim W. 11 cm, L. 14 cm, H. 3.5 cm
Provenance: Acquired at Huangye village of Gongyi city.

Xi, a vessel for washing scholars' brush in ancient China. The present piece, of an oval form, has flaring rim and lotus petal-shaped body, with a wing-stretched bird in relief at the inner bottom, the exterior was impressed with floral and dot motifs. Being small and graceful in form, the vessel was coated with green glaze except for the bottom, and it was ingeniously crafted. With even and fine glaze, distinctive motif, it is a superior artwork among the potteries of Tang dynasty.
Launched in Sui dynasty, Huangye kiln reached the height in the most prosperous and middle Tang dynasty, and came to an end around the late Tang dynasty. During Sui and Tang period, the kiln was characterized by advanced firing craftsmanship. In more than three hundred years, its firing techniques, decorating skills were continuously developed and changed, hence it was not only famed for firing the miscellaneous Sancai wares, but also for other delicate ceramics, the great variety enriched people's knowledge about the ceramics from Huangye kiln .