Bronze Tripod Vessel He with Bail Handle and Kui Dragon Pattern
Source:
Henan Museum
Edit:
acf
Time:
2022.06.02 16:32:25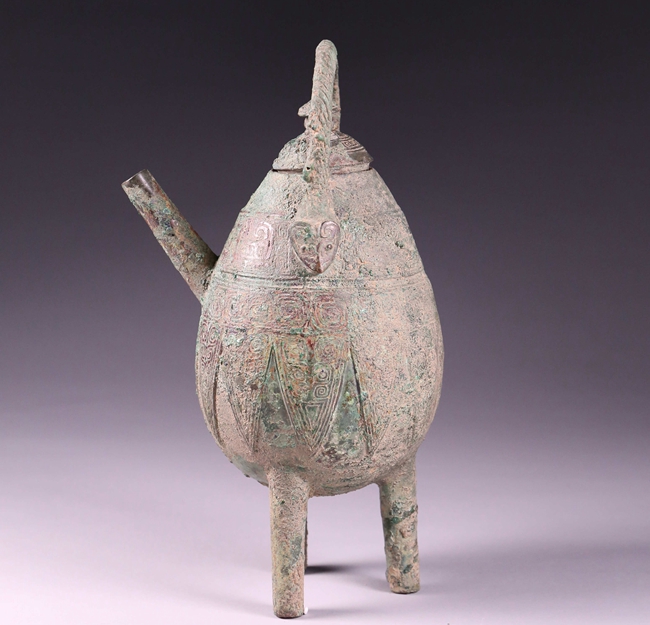 Measurements: H.29.5 cm, W.2.3 Kg
Period: Late Shang dynasty (1300--1046 BCE)
Provenance: Unearthed from Fuhao's tomb, Yinxu, Anyang, 1976.

Of an oval form, with three column-shaped legs, tilted tube-formed spout, kui dragon patterns on the shoulder, a band of thunder pattern on the upper part, the vessel also has ornament consisting of 12 triangles on the central part. The rope-twist bail handle was attached with the serpent head-shaped ends. A mushroom-shaped finial surmounted on the domed cover, and the finial is secured by the movable ring-formed terminal of panel which is hooked with a loop on the bail handle with the other end. This unique-formed handled bronze He is relatively rare in other burials.

Since the 20th century, there are primarily three theories concerning the function of the bronze vessel He: wine vessel, water container, wine and water vessel. Wine vessel was used for mixing and warming wines; water container was used with the plate for washing hands. The present bronze handled tripod vessel He, based on the era, size, and shape, is presumably a wine vessel.