Iron
Source:
Henan Museum
Edit:
acf
Time:
2022.06.02 16:39:43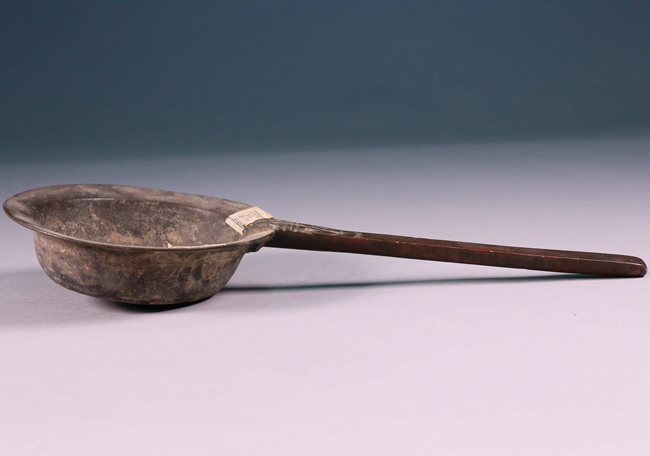 Measurements: Dia. 14.2 cm, L. of the shaft.19 cm, Total Length 33 cm
Period: Han dynasty (206 BC-220 AD)
Provenance: Acquisition upon governmental notice

The shapes of the bronze-made iron in Han dynasty were roughly similar, featuring a flaring mouth, flat everted rim, shallow curved belly, large flat bottom, and a semi-cylindrical handle to one side. A pattern of 9 coins were cast on the interior bottom.

According to the ancient text, iron was derived from the instruments of torture for branding punishment by the monarch of Shang dynasty, and gradually evolved into a household daily tool for ironing the clothing to make it smooth. It was very easy to use, just add burning charcoals, hot water, or red-hot rocks, to iron the clothing when the base was heated.