Jade Ox
Source:
Henan Museum
Edit:
acf
Time:
2021.03.16 09:53:38
Views: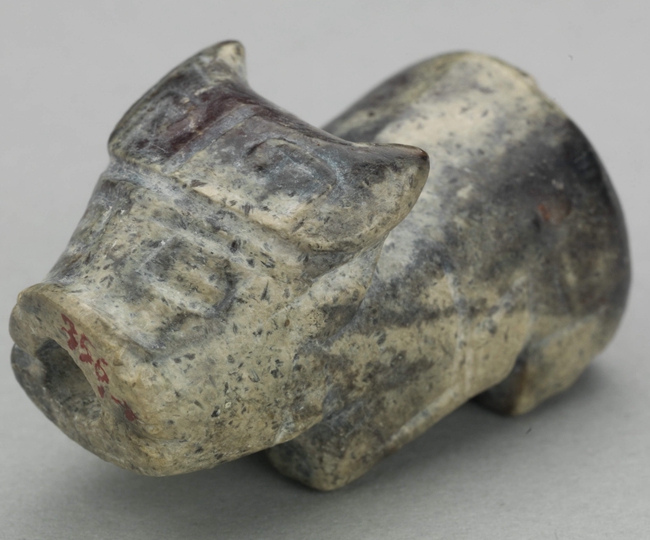 Measurements: L.4 cm, W.2 cm, H.2.4 cm
Period: Late Shang dynasty (13rd--11th century BCE)
Provenance: unearthed from tomb M28 at Mangzhang of Luoshan county, Xinyang, Henan province in 1979--1980

Carved overall in the round, the jade ox features a raised head, a round hole serving as the mouth, eyes in the form of shallow grooves, bent forelegs, and Yun-lei (thunder-cloud) patterns on two horns.

Nearly a hundred jade artifacts and twenty-six pieces of bronze artifacts bearing the clan insignia "Xi" were unearthed at the Shang tomb of Manzhang within the Luoshan county. These findings were critical to supporting claims to the Xi regime's presence in the southern part of modern Henan province as early as during the Shang dynasty. Its form reveals considerable cultural influence from the Shang Dynasty in the Central Plains and other tribal states of the Yangtze Valley.