"You Shao" Gold Currency
Source:
Henan Museum
Edit:
acf
Time:
2021.03.16 10:51:40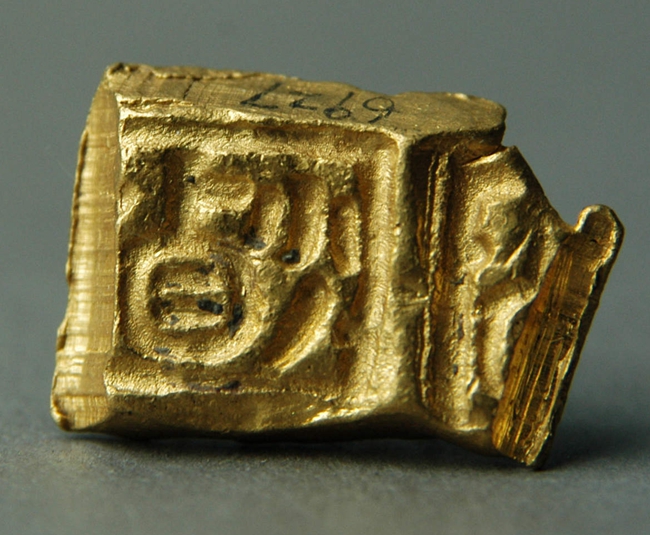 Period: The Warring and States period( 403--221BCE)
Provenance: Discovered at Fugou, Zhoukou, Henan province in 1974
Weight: 19.6 g.

There are two sides to this golden coin; the frontal end is impressed with the two characters 'You Shao', presumably the name of a place in the state of Chu and the reverse side is unevenly carved, giving the coin its irregular form.

18 silver coins and 392 gold coins were uncovered in the ruins of an ancient city within the Fugou county on August, 1974. This event would prove to be of critical importance towards supporting studies on ancient currencies in the history of China, the history of precious metals as currency, as well as the systems of currency once employed by the state of Chu.