Qinshihuang: The First Emperor of China and Terracotta Warriors
Source:
Henan Museum
Edit:
Chend
Time:
2020.09.07 09:36:37
Views: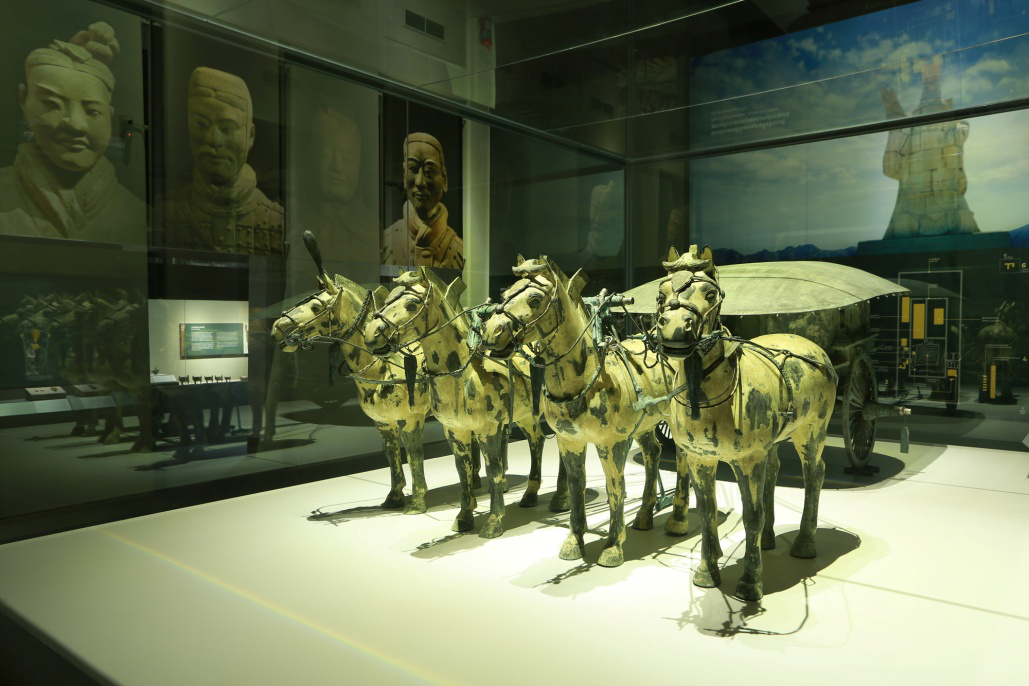 Corner of the exhibition gallery [Photo provided to chinadaily.com.cn]  

Location: Thai National Museum, Bangkok, Thailand
Organized by: Shaanxi History Museum (Shaanxi Provincial Exhibition Exchange Center) and Art Division of Thailand Ministry of Culture

The number of visitors to this exhibition was as high as 271,487, with the average daily number of visitors exceeding 4,000. It had the largest number of visitors among any overseas exhibitions held by the Thai National Museum in Bangkok

The exhibition adopted digital media to bring history to life. Using innovative audio and video technologies, the curatorial team developed three animation programs for audience engagement, meeting the needs of visitors in different age groups.

A total of 132 cultural relics in 85 sets were showcased, spanning nearly 1,000 years to reflect the social prosperity before and after the establishment of the Qin Empire (221-206 BC) and Han Dynasty (206 BC-AD 220) societies in political, economic, military, and cultural terms. Fourteen cultural institutions in Shaanxi province contributed to the selection of the exhibits, with terracotta warriors and horses dating from the Qin Dynasty as the primary exhibits, and pottery, bronze, gold, silver and jade articles from the Spring and Autumn Period (770-476 BC), Warring States Period (475-221 BC), and the Han Dynasty as the complementary exhibits.

The exhibition was aimed at presenting China of a particular historical period - the time before and after the Qin regime established the united empire- to the Thai people and other foreign audiences. Qin's prosperity continued to thrive during the Han Dynasty, and was spread to the West through the trading network of the Silk Road. At that time, China entered a truly golden age of ancient art and civilization.