Henan Museum Wins the Outstanding Organization Award
Source:
Henan Museum
Edit:
Chen
Time:
2020.09.01 09:37:40
Views: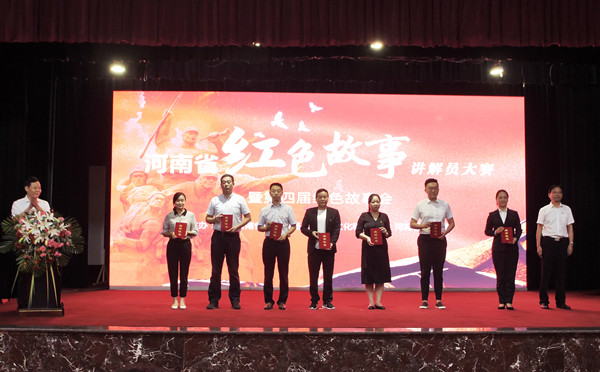 Henan Museum wins the Outstanding Organization Award.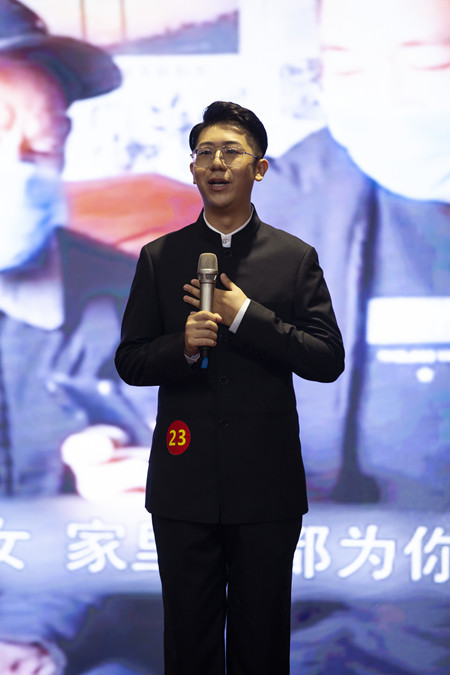 Wang Wenbo wins the first prize.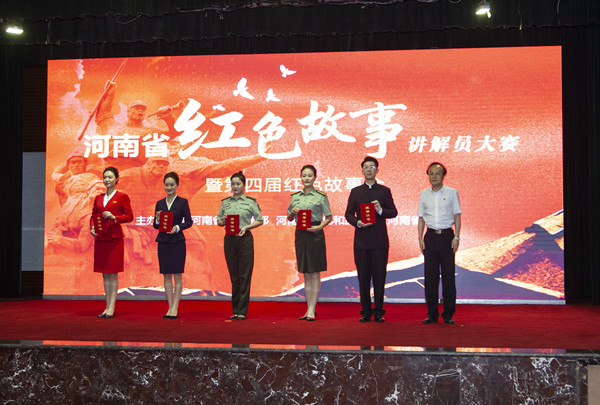 scene of the award

The CPC Henan Provincial Committee Propaganda Department, Henan Provincial Department of Culture and Tourism, Henan Provincial Bureau of Cultural Heritage jointly organized the " Red Story Guide Competition and the Fourth Red Story of Henan" on August 26, 2020. 

Wang Wenbo moved all the judges and audience on the field of emotional narration at the competition scene. At last Wang Wenbo won the first prize in the finals. He was awarded the title of Gold Medal Commentator. Henan Museum won the Outstanding Organization Award too.

The Party Committee of Henan Museum made a great importance to the contest. All of them tried to promote the red spirit and establish the image of Henan Museum as the national patriotism education demonstration base through this competition.

Zeng Deya, executive vice-minister of the propaganda department of Henan Provincial Party Committee, gave a highly appraisal of the contest at the award ceremony. All the contestants performance stunning explain colorful. And the red stories they spoke, some made people thinking and some made people moving.

Just at the 71st anniversary of the founding of New China, inheriting the red gene will be the duty-bound of us all.
Over the years, Henan Museum has won lots of the highest awards and honors in the national and provincial skill competitions. They have made a unique contribution to creating an image of Henan Museum's "International First-class and Domestic Leading" and giving full play to the role of the patriotism education demonstration base. The guides of Henan Museum have been described as a" Beautiful Landscape" for a long time.