Longmen Buddha Light----Henan Buddhist Art Exhibition put on display in Taiwan Foguang Mountain

Longmen Buddha Light----Henan Buddhist Art Exhibition put on display in Taiwan Foguang Mountain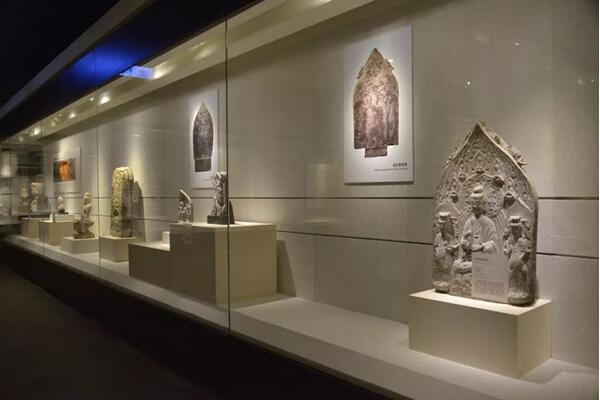 the exhibiution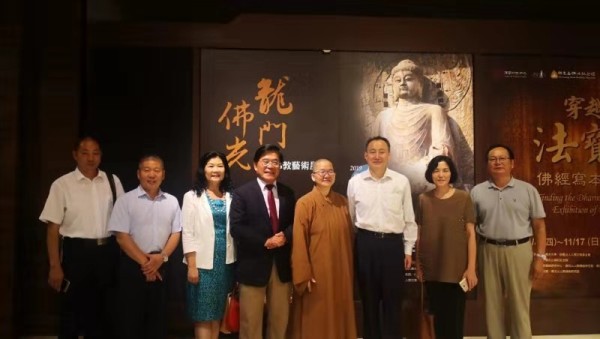 taking a group photo to mark the occasion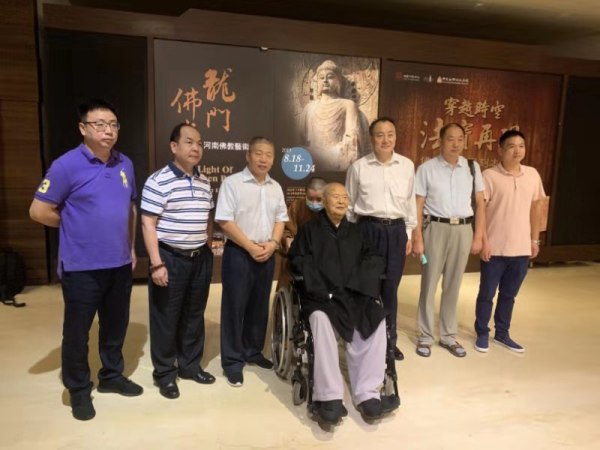 taking a group photo to mark the occasion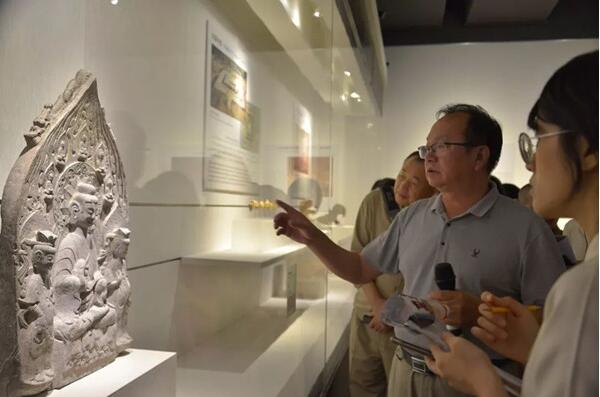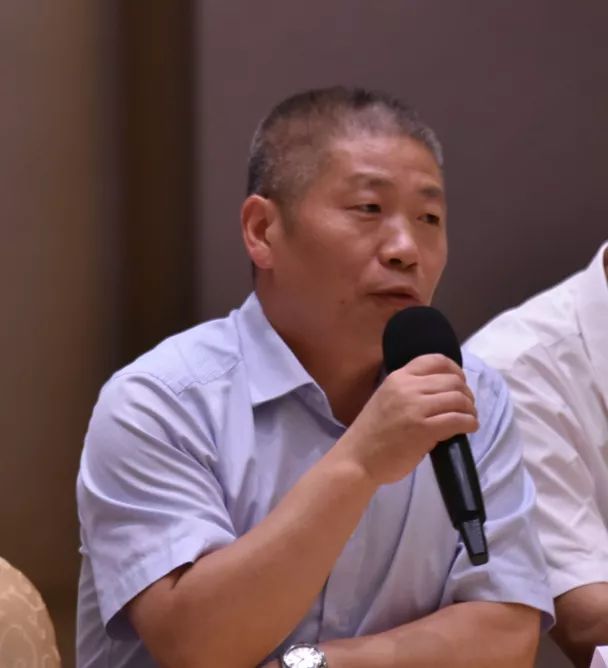 Zhang Deshui, the Vice President of Henan Museum made a speech.


Longmen Buddha Light _ Henan Buddhist Art Exhibition was sponsored by Chinese Cultural Relics Exchange Association, Foguangshan Cultural and Educational Foundation, Henan Museum, Longmen Grottoes Research Institute, Foguang Mountain Buddha Memorial Museum, sponsored by Henan Provincial Bureau of Cultural relics. It kicked off in Taiwan Foguang Mountain on Aug. 18, 2019. 
The delegation of Chinese Cultural relics Exchange Association and Zhang Deshui, vice president of Henan Museum, attended the opening ceremony and related activities. 

The exhibition brings together 67 Buddhist cultural relics from the Northern Wei Dynasty to the Tang Dynasty collected by Henan Museum and Longmen Grottoes Research Institute in Luoyang.This fine work covered all kinds of Buddha statues, gold and bronze statues, magic objects, pagodas, etc. The exhibition had a rare Image of the king, Rexes Statue, Anstai Statue Tower and so on. 

The exhibition hall was presented in two parts: "Hu Feng and Han Yun, the Southern and Northern dynasties," and "the prosperous Vatican Shadow, the Sui and Tang dynasties." It was a cultural feast of the unique charm in the peak period of the development of the Buddhist art.

In Longmen Grottoes, there are more than 2300 caves, more than 100,000 statues and more than 2,800 inscriptions.
The quantity is not only the first of the major grottoes in our country, but also one of the greatest treasure houses of classical art in the world.

Henan is not only an important birthplace of Chinese civilization, but also an important source of Buddhism's eastward spread, and at the same time, it is also the starting point of the eastern side of the ancient Silk Road. After the transfer of the Northern Wei Dynasty to Luoyang, the Buddhist art blends with the Chinese traditional culture. The Longmen Grottoes are the representatives of this period. 

At the opening meeting, Vice President Zhang Deshui reviewed the cooperation between Henan Museum and the Buddha Memorial in Foguang Mountain, which lasted for many years. Through this exhibition, he hopes that more Taiwan compatriots will attentively perceive the "Central Plains Style" of Buddhist art, deeply appreciate the broad and heavy history of the Central Plains, and continue to contribute to promoting cultural exchanges and cooperation between the two sides of the strait and jointly carrying forward Chinese culture.

It was reported that the exhibition will continue until 24 November 2019.